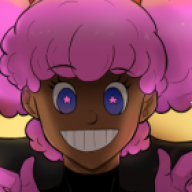 The Strongest
ADMINISTRATOR
Joined

Sep 3, 2015
Messages

8,250
Location
Tournament Arena

"At least you're aware of my status," Malugia responded to Victor. "But your judgement will be your undoing. Rest assures though, once I become victor of this little tournament, I'll obtain a body worthy of assessing my abilities to a higher potential." A big smile appeared on his face. "Perhaps I should take yours, old man?"

"Uh, if both fighters are ready—" The announcer interrupted Malugia, but he was suddenly blow away by a powerful gust of winds.

"Pipe down, mortal. A god is speaking." Malugia swiftly moved his hands around as magical orbs appeared around him. Filled with evil energy, the "evil god" turned towards the audience. "Previous fights were on the soft side. I've set to change that. There's no rule against killing. Bare witness of how a Creator God truly fights, and perhaps maybe that all of you will quiver in fear."

Facing Victor again, Malugia flicks his fingers at Victor. "I am Malugia, an Ancient God of Evil. I represent evil in all capacity. You'll be the first stepping down to my ascension, and once I reach my full potential—none will stop me. Not the Breakers. Not that damn Dark Saiyan, and not even other Creator Gods. Evil Outbursts!" A horde of black orbs flung towards Victor, bombarding everything in sight.