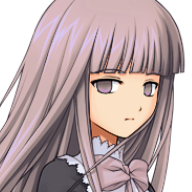 Joined

Sep 3, 2015
Messages

12,022
Location
"What?! You can't just delete stuff like that!" Berserk seethed. "She's cheating!"

Bernkastel's cat mimic stared up at Gravita with an indescribable wide-eyed expression, its head denting in unevenly and distorting in response to the gravitational pressure of her armored gloves. Yet it didn't move, only seeming to try and resist her ability from crushing it out of existence.

"Not so fast--" Bern widened her stance and held out her hands, twitching her fingers toward the kitty. While May and Bara went to counter the black hole attacks, she was trying to keep the cat's form together. Although she couldn't stop its inevitable spaghettification, the puppet was able to keep itself together by thinning its body more and more at odd angles before looking like an abstract polygon. It looked almost comical with its giraffe neck... until the cat's gaze changed to show angry eyes. Straining to even move her fingers a centimeter, Bern grit her teeth. "Now!"

The distorted shadow-cat became thin as a ribbon but quickly coiled itself taut around Gravita's head like a blindfold to block out her vision. Using its stored energy just to move, it rearranged its own matter and behaved like a rubberhose cartoon; its arms disappeared and reappeared elsewhere to fiercly claw at Gravita's head so the others' counterattacks could hit.

Berserk dashed over to Nia with a hand outstretched. "Well this is gettin' kinda hairy. You're not gonna take that shrimp's trash talk sittin' down are you?"