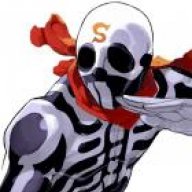 Joined

Nov 24, 2015
Posts

274
------------>Extra information and details are referenced from Wikipedia and pictures are from Google, however, the review is completely original and is described threw my thoughts and views on the anime. Obviously, im not going to have every anime characters japanese name in every anime i've watched memorized, so thats why i look to Wiki for info. When finished reading, please post your thoughts on my work and what you thought about the anime if you have or haven't watched it. If you do not post, please tell others about these reviews i work on, because i make these for this site alone and i like to get feedback as motivation to keep making these reviews. I plan to make many more in the future. I have watched a huge variety of anime from gory, to drama, from funny, to action. There will be an anime review for every ones tastes. With that out of the way, lets get to the review!! <--------------


Love Hina ​

​
Type: Comedy, Harem, Romance

Rating: 8.5 out of 10 (ends abruptly, but can be finished threw the manga. this is a review on the anime though  )
Released: April 19, 2000 – September 27, 2000
Episodes: 25 + Christmas/Spring specials + Love Hina Again (3 eps.)
Extra:
*The series has proved popular around the world, both commercially and critically. In Japan, the manga sold over 6 million copies,and over 1 million anime DVDs were sold. The English release of the manga has been reprinted many times. Both the anime and manga received several industry awards in Japan and North America.
**Two novelizations of Love Hina, written by two anime series screenwriters, were also released in Japan by Kodansha. Both novels were later released in North America and the United Kingdom by Tokyopop.
Review:
I always enjoy a good love story every now and then, and this anime did a good job while being funny at the same time 
 I really felt bad for the main character because he got beat up so much and got put into the worst positions at the wrong times. This anime was actually very popular all around instead of just Japan, so that is what got me to watch it. i really like the drawing stile and this is to be expected from Shonen. the turtles always made me laugh and Kaolla Su was my favorite character next to Mutsume Otohime. there is not much else for me to say except that i liked the anime and give me some slack for making a review at 2 in the morning.
The story is a Shonen comedy that takes place in the Kanagawa Prefecture, and centers on Keitaro Urashima and his attempts to fulfill a childhood promise that he made with a girl to enter Tokyo University together. However, he has forgotten the name of the girl he made the promise to and hopes to be accepted into Tokyo University in order to find her. Despite failing the entrance exam twice, he becomes manager of the family owned girls dorm Hinata House and must balance his new responsibilities with his attempts to pass the university entrance exam. At Hinata House, Keitaro meets Naru Narusegawa, who is also studying to enter Tokyo university. Naru ranked first in the whole of Japan on the practice exams, and Keitaro convinces her to help him study. Keitaro accidentally reads a small section of Naru's diary and as the two grow closer through their studies, Keitaro becomes increasingly convinced that Naru may be the girl he made the promise with.
Characters:
Keitaro Urashima: the main character of the series, a second-year Ronin studying to enter Tokyo University (sometimes known as "Todai"). As a child, the young Keitaro made a promise with a girl, based on a story the children overheard that two people who love each other will live "happily ever after" if they enter 'Todai' . Keitaro is set on gaining entrance to Todai to fulfil the promise he made to his childhood friend, even though he cannot properly remember either her name or her face.
Naru Narusegawa: the second protagonist of the series. She is 17 years old, just about to graduate from high school, and a resident of the Hinata Inn. She is very intelligent, having placed top in the nation in the college practice entrance exams at their cram school. She is popular, beautiful but constantly tries to hide this as she studies to gain entrance to Todai. However, she has an extremely fiery temper and a tendency to inflict violent physical punishment (most usually on Keitaro).
Mutsumi Otohime: a very sweet, gentle, frail, anemic, clumsy and softly-spoken 20 year old girl. Naru and Keitaro first encounter her while while taking some time off for a brief vacation after Keitaro fails his Todai entrance exam for a third successive timew, just like Mutsumi.
Shinobu Maehara: a 13-year-old schoolgirl who, after a bad start with Keitaro, develops a crush on him. Shinobu is a boarder at the Hinata Inn, in room 201.
Motoko Aoyama: is an intense 15-year old school girl, who practices the martial art of Kendo, as well as being a member of the Shinmeryuu sword school (which is also referred to in Akamatsu's later work Mahou Sensei Negima, as the school of the character Setsuna). Motoko is a resident at the Hinata Inn, living in room 302. she also has a fear of turtles.
Kaolla Su: is a 14-year old foreign transfer student. She is also a boarder at the Hinata Inn, in room 301.
Mitsune Konno: also known as Kitsune, which means "fox" in Japanese, is a 19-year old freelance writer (who never seems to write anything). She is frequently drunk and seems to enjoy teasing Keitaro at every opportunity. Kitsune is also a boarder at the Hinata Inn, in room 205.
Music: "Sakura Saku" I LOVE THIS SONG! i is a lot different from other anime songs i have heard. its very cheerful and energetic. i always tilt my head left and right when i hear the song because it is catchy. (link at the bottom)
Conclusion: a very funny and entertaining love story anime that is worth a view.
Opening:
[video=youtube]
[size=medium]Ending:
[video=youtube]