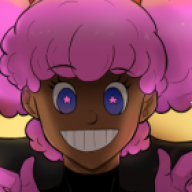 The Strongest
ADMINISTRATOR
Joined

Sep 3, 2015
Posts

8,222
Location
Pronouns

He/Him
[align=center][video=youtube]
Sun and Moon are the primary paired versions of Generation VII and are set in the Alola region. The games are available on the Nintendo 3DS. The games were announced worldwide on the 20th Anniversary of the release of Pokémon Red and Green, February 27, 2016, at 12 am JST by Tsunekazu Ishihara through Nintendo Direct. The paired versions were released worldwide on November 18, 2016, except in Europe where they were released on November 23, 2016. All copies of the game are playable in nine languages: Japanese, English, German, Spanish, French, Italian, Korean, and Simplified and Traditional Chinese.​
Important Information
Important Pokemon Events
Mega Stones Codes:  All Mega Stone Codes will end on October 31st, 2017.
DRACHE: Latios, Latias, Altaria, and Ampharos Mega Stones
POYONG: Gallade, Gardevoir, Lopunny, and Diancie Mega Stones
SABLEVOLANT: Tyranitar, Manectric, Abomasnow, Aggron Mega Stones
MATSUBUSA: Blaziken, Swampert, Sceptile, Camerupt, and Banite Mega Stones
AZUL: Pidgeot, Steelix, Heracross, and Houndroom Mega Stones
INTIMIDATE: Mawile, Beedrill, Audino, Medicham Mega Stones
M2DESCENT: Mewtwo Megastones
All Cap-Pikachu Event: The Cap Pikachu has been confirmed to be coming to the west. Starting September 19th, the Cap Pikachu will be available through special Serial Code on the official site. Players can only receive one of the six with the code so you will have to choose carefully which one you want: PIKACHU20
September 19–25: Ash's Pikachu (Original Cap)
September 26 – October 2: Ash's Pikachu (Hoenn Cap)
October 3–9: Ash's Pikachu (Sinnoh Cap)
October 10–16: Ash's Pikachu (Unova Cap)
October 17–23: Ash's Pikachu (Kalos Cap)
October 24–30: Ash's Pikachu (Alola Cap)
Charizard Event: Ends on October 14th, 2017
Charizard will be distributed via code at Target stores across North America from October 1st. It is Level 50 with the moves Dragon Dance, Flare Blitz, Fly & Earthquake and holds a Red Card. It runs until October 14th. No other international distributions of this event have been announced.
Marshadow Event
: 
North America: October 9th - October 23rd, 2017
& Europe: October 1st - November 14th, 2017
To promote the upcoming movie, I Choose You, Marshadow is being distributed. It comes with its unique Z-Crystal. In the US, it will be given at Gamestop. In Europe, it'll be given at select retailers.
Celebi Event
: September 22nd, 2017 - September 21th (28th for Japan), 2018
If you pre-purchase or purchase the Pokémon Gold & Silver Virtual Console games, you will receive a Serial Code that can be redeemed in all 4 Generation 7 games to access the Mythical Pokémon Celebi.
The Shiny Silvally Event
: North America: October 23rd - November 13th 2017, United Kingdom/Spain/France/Germany
Gamestop (US) or EB Games (Canada), GAME (United Kingdom), GAME (Spain), Micromania (France), and Gamestop (Germany). The code can then be redeemed until February

13th

2018.