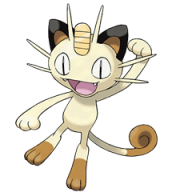 Joined

Dec 5, 2015
Messages

1,004
Location
ShineCero said:

Jesus christ, that person is clearly out of his mind. You did a good job reporting this user and staying away from him.
Thank you. There are others that harassed him too.
---
I'm having to stop again and think hard about who I share things with, people I have shared personal things with, and thought were confidants and would share words of advice. I'm finding silence now from some people I value input from. I'm also facing what feels like lack of appreciation in another situation and lack of meeting me in the middle to help themselves. I'm nobody's savior, I'm nobody's go-to girl, I'm nobody's miracle worker, and I'm not Superwoman. I will help in ways I feel I'm supposed to in life.
When I offer my help I give 110 percent. I'm a woman of my word and I bust my ass to follow through even when I'm fatigued, emotionally drained, and my plate is overflowing. I put "me" on the back of the shelf to focus on needs before me - the need of someone or something else I feel called to assist. I have learned this level of giving and passion does not come back to me from a huge percentage of people.
Memo to the people who claim to need my help: For crying out loud, at least take the baton when someone is running the race for you - take it and put effort into following through on your end or else you've watched someone wipe themselves out and you don't care.
I absolutely don't ever forget someone who does something touching for me. I can't say "Thank you" enough. My appreciation and respect for them becomes deeply rooted if they stay in my life. All I have ever asked was to receive the respect, trust, kindness, gentleness, understanding, and affection I give. As I've aged I've seen that this will never, ever happen. When I'm drained that this recipient is not helping follow through I'm being taken advantage of and I have to save myself by cutting the umbilical cord. I hate this. It goes against who I am, to let anyone hurt. But someone else will appreciate me. I'm nobody's savior, I'm nobody's Superwoman, I'm nobody's go-to girl, and I'm nobody's miracle worker. People have to want to save themselves too in order to make change happen.