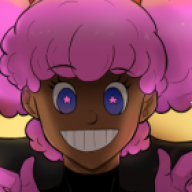 The Strongest
ADMINISTRATOR
Joined

Sep 3, 2015
Posts

8,222
Location
Pronouns

He/Him
Name and Design created by ~ Z ~​
Welcome Artists! From the January 1st to February 29th, do a sketch drawing, whether simple or complex, everyday! The purpose of this event is to start the new year off with new drawing ideas! You can pick whatever theme for your sketch!
Rules
:
Make a sketch drawing. You can use anything, from traditional to digital. 
Post it in Sketchuary thread
Link it with your social media account with the hashtag #BGCSketchuary
Repeat until the month ends.
You can work on a singular drawing, working on a sketch until the end of the month to a finished piece. Or post multiple sketches throughout the month—and complete them later throughout the year, so when the year ends, you can do a showcase of your sketches to completed works at the end of the year.
That's all is to it! The BGC hopes to push your artistic abilities to the next level! We believe in your burning art heart!
Sketchuary Daily Prompts​
I thought it'll be interesting to give artists some inspiration to kick off to make sketches off. You don't have to do this and can choose your own topic, but it's something to give you some ideas! You can also do the previous themes if you haven't touch that one yet!
January Daily Prompts
New Character
Monster
Original Character
New Pose
Adventurers
Boy
Girl
Bubbles
Mages
Sun
Moon
Doctors
Dreams
Rocks
Ice Cream
Dragon
Treasures
Hunting
Hot Air Balloon
Your favorite character
Hugging
Dinosaur
Pizza
Swordsman
Necromancers
Zombie
Teddy Bear
Hello Kitty
Robot
Hearts
Birds
February Daily Prompts
Panda
Superhero
Super Villain
Fire
Water
Nature
Powerpuff Girls
Johnny Bravo
Love
Holding Hands
Sleeping
Princess
Prince
Kissing
Sonic the Hedgehog
Archer
Dog
Rainbow
Draw Someone's OC
Character you hate
Old Person
Cake
Gordon Ramsay
A Egyptian God
A Greek God
A Norse God
A Pokemon
Action Scene
Animated Gif