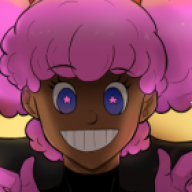 The Strongest
ADMINISTRATOR
Joined

Sep 3, 2015
Posts

8,222
Location
Pronouns

He/Him
Pokémon: Heart of the Champion​
Premise
Pokémon: Heart of the Champion is a simple, straight-forward adventure RP based on the Pokémon franchise. It centers around three friends with different viewpoints that embark their journey throughout the Kanto region. They will go through many hurdles that test their bonds with their Pokémon and each other, while encountering dangerous foes that gets in your way of becoming Champion. How would this journey have an impact on their views of the world and each other?
Quick Information
Only 151 of the Kanto Pokémon (with exception) are catchable in this story. All Eevee Evolutions, Pre-Evolutions and Cross Evolutions are included.
Mega Evolutions and Z-Moves are available. They will be addressed in the story proper.
Pokémon Eggs are available. Professor Oak will give you one Pokémon egg after the fourth gym badge—they can be any Pokémon aside from legendaries.
Legendaries are not catchable.
Your starters will be fully evolved throughout the journey. For all other Pokémon, it is up to you to evolve them.
You can nickname your Pokémon.
Introduction​
"Hello there! Welcome to the world of Pokémon! My name is Oak! People call me the Pokémon Professor! This world is inhabited by creatures called Pokémon! For some people, Pokémon are pets. Other, known as Pokémon Trainers, use them for fights in a highly competitive sport called Pokémon Battles! Trainers all over the Kanto region come together to join the Pokémon League and become the next Champion of Kanto! Me? Well, I study Pokémon as a profession to understand the complexity of the relationship between Humans and Pokémon. Right, you are now at the age to become Pokémon Trainers… meaning you can go out the world and explore the Kanto region to the fullest.  You and your two friends is about to embark on a life-changing journey. A world of dreams and adventures with Pokémon awaits! Let's go!"