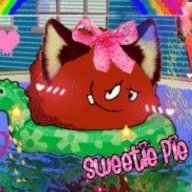 Joined

Sep 3, 2015
Posts

12,013
Location
Website
[video=youtube]
Pokémon GO is a multiplayer, location-based, augmented reality Pokémon game for iOS and Android. The game results from a collaboration between The Pokémon Company, Nintendo, and Niantic, Inc., and is free to download with in-app purchases. It was released in most markets with access to the iOS App Store or Google Play Store on a staggered schedule starting on July 6, 2016. The game was announced at a press conference in Japan on September 10, 2015. Field tests for Pokémon GO were held from March 29, 2016, through June 30, 2016. The game is compatible with the Pokémon GO Plus, a Bluetooth device that allows players to enjoy elements of the game without looking at their phone. Compatibility with the Apple Watch was added in an update on December 22, 2016.
Pokémon GO Plus will enable Pokémon GO players to enjoy the game even when they're not looking at their smartphone. The device connects to the smartphone via Bluetooth and notifies the player about events in the game—such as the appearance of a Pokémon nearby—using an LED and vibration. In addition, players can catch Pokémon or perform other simple actions by pressing the button on the device.Pokémon GO Plus is being developed and manufactured by Nintendo Co., Ltd.
[align=center]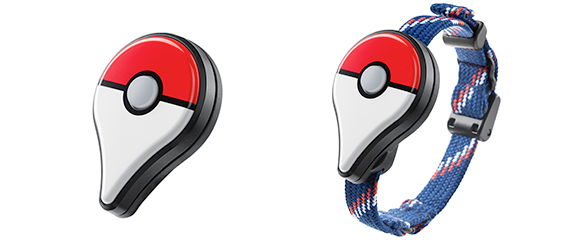 Niantic, Inc. Originally founded by Google Earth co-creator John Hanke as a start-up within Google, Niantic is known for creating Ingress, the augmented reality mobile game that utilizes GPS technology to fuel a sci-fi story encompassing the entire world. Ingress currently has 12 million downloads worldwide. Furthermore, Junichi Masuda of Game Freak Inc., the game director of the Pokémon video game series, is also contributing to the project. He is hard at work ensuring that the fun of Pokémon makes its way into this new project, and is also looking to come up with new kinds of gameplay while thinking of ways to connect this project with the main series of Pokémon video games. Pokémon GO will be available for download at no charge on the App Store and Google Play. In-app purchases will be available.
Important Information
---
While there isn't a whole lot known yet, what are your thoughts? D you have high expectations of the game? Or will it also turn out to be in a similar (and not as upclose) fashion as Ingress, a game developed under Niantic?
Would you try this app yourself? Or find it to be a silly marketing decision? 
This appears to be a side game, so the next true Pokemon game likely will be announced around the beginning of 2016.