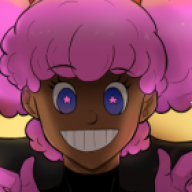 The Strongest
ADMINISTRATOR
Joined

Sep 3, 2015
Posts

8,222
Location
Pronouns

He/Him
Hero City City​
Welcome to Hero City City! The sole epicenter that represents the culture and values of Hero City. Stretching about 304.6 mi² wide from each side, it creates an energetic atmosphere, composed of many buildings across, to emphasized it's beauty! Housing nearly 8.4 million people, Hero City City earns the name: A city that never sleeps! It is always in a state of a rush to the next task, people are consistently active and everything is always moving, no matter what time of day! This is where the legendary hero, Image Man, was born! It is commonplace for many professional heroes to go and enjoy the epic scenery Hero City City has provided! However, it has another side: professional heroes are constantly common around here due to Hero City City always being under attack by various worldly threats! Especially since the city itself is a literal eye candy for causing havoc and destruction due to being the most populated area. Despite all of that, the city has enriched itself in a culture that is constantly adapting to new things. It's a popular area for tourism, starting different kinds of careers and the chance to meet plenty of professional heroes!
Notable Areas of Interests​
Image Hospital: 
No other hospital in the nation of Hero City can compete with the sheer quality and quantity in terms of service, survival risk and care than Image Hospital. It is considered the best place to go for high-end treatment and led by the famous, Doctor MedicalMan from the Heroes Organization. 
Image Park
: This park is famous for the gathering many couples to spend their days and time together. It also a place where outdoor concerts from "new bands" performed to show themselves to the world of their identity!
Imperial Region Building
: The Imperial Region Building contains many leading businesses as a host of office spaces are rented out when available! It houses numerous television and radio broadcasting stations, home to art galleries, an observation deck for tourists and various museum exhibits. Visitors can also find gift shops, restaurants, cafes, educational programs and, more notably, the Top Deck. The Top Deck is 102 stories high and allows visitors to glimpse sights from more than 80 miles away. The deck can be reached by the historical Jones elevator.
Triplet Triangle
: Where holidays celebrations take place for fireworks, Christmas celebrations, and the sort. Remember to mark your calendars for any Broadway shows!
Pop-afeller Center
: An iconic midtown business complex! Be wary of scam/con artists lurking!
Ultra Speed Terminal
: A beautiful architectural landmark and a transit hub! For those with vehicles, it enables to steam across Hero City City and the rest of Hero City, in a timely manner! It's called Ultra Speed for a reason!
Hero Bridge
: The Hero Bridge is a hybrid cable-stayed/suspension bridge in Hero City City and is one of the oldest bridges of either type in the Hero City.
Hero Mall
: One of the most popular malls in the nation. You will find plenty of rare items and the like; however, you might want to bring lots of money, they're stupidity expensive!
Heroic Island
: Statue of Image Girl is where it located, representing the face of heroism and freedom of criminals rule. Famous place for tourism.