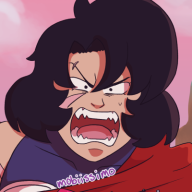 Joined

Jan 6, 2016
Messages

714
Location
Panich was now downing her second glass as well, giving a satisfying sigh after and setting the cup down. 

"Looks like this has become a competition for our lives." Bage sighed as he watched Beerus start drinking with the rest of them.

"Well then we can't afford to lose then!" Zibarica replied before taking up another glass, following behind the others with his second drink.