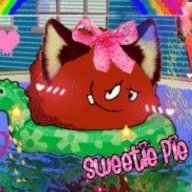 Joined

Sep 3, 2015
Posts

12,013
Location
Website
All of us have at least one recipe to share that can be prepared in a short amount of time or in a small portion of minimal money needed (and some recipes can be readily made with whatever you have in your pantry!) This is the Boogaloo Cookbook, a collection of quick and easy meals (or some yummy snacks) shared by the members right here!
As such, we ask that those who would like to submit a recipe use the format of what you would find in a real cookbook, with a list of ingredients and instructions and estimated prep time. Of course, they don't have to be exclusively your own; even one you found that can be a quick and easy recipe works.
Please do not shitpost; anything indicative of such will be removed from this thread. Feedback on such recipes is welcome, however.
Chef Loopy's Brownie in a Mug!
Prep Time: ~10 minutes
Ingredients:
1/4th cup flour (preferably All-purpose baking)

1/4th cup sugar

2 tablespoons cocoa (Powder form like Hershey cocoa)

1/4th cup water

2 tablespoons canola oil (preferred)

Pinch of salt and cinnamon

Optional: 1-2 drops vanilla/almond extract or chocolate chips

1 mug (ceramic generic shape with handle) and microwave
Instructions:
1) Mix all of the DRY ingredients together in the mug first. Add the liquid ingredients into it and mix with a fork or spoon until it becomes smooth and you do not see clumping.
2) If you want, now is the time to add nuts or chocolate chips
3) Pop in the microwave for 1 minute and 40 seconds (you may have to adjust it depending on your microwave). To test if the mixture properly baked, you can use the toothpick test to see if it comes out clean when you poke it in with the prongs of a fork. If not, stick it back in for 10 more seconds. Top off with a dollop of ice cream for optimum enjoyment (optional ofc).