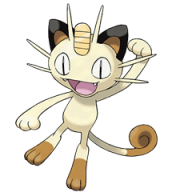 Joined

Dec 5, 2015
Messages

1,004
Location
ShineCero said:

That sounds delicious. Noddles is consistently one of the top 5 things I love to eat, so I'll definitely give this one a try!
Thank you. :awesome:
I've tried making roux while cooking this recipe. The only difference is that I didn't add cheese.
400g chicken thigh fillet, cut into 2cm pieces
1 onion  (sliced into 2.5cm/1inch squares)
3 potatoes  (peeled and sliced into 2.5cm/1 inch cubes)
4 carrots
1 broccoli (cut into small florets)
2 tsp chicken stock powder and 2 cups water

1/3 cup flour
2 Tbsp butter
3 cups milk
+/- 30g grated cheese

1. Heat a little oil in a large saucepan. Sauté onions until softened. Add Chicken and stir until browned over high heat.
2. Add potatoes, chicken stock and water. Bring to boil and simmer.
3. Meanwhile, peel and slice carrots into triangular chunks. Add to saucepan. Simmer. There should be just enough liquid to cook everything, not too much.
4. Meanwhile, prepare the cream roux:
In a medium saucepan, melt butter over low heat. Add 1/4 cup of milk and the flour. Whisk until smooth, over low heat. Add the rest of the milk gradually, while whisking. Continue stirring, increasing the heat until the mixture thickens and bubbles. Add cheese if desired.
5.  Add the cream roux (step 4) to the stew, add broccoli, and bring to a gentle boil one more time. Taste and season with salt and pepper. Serve in individual serving bowls with a separate bowl of steamed rice. Or in the same bowl. Eat with a spoon.
Source