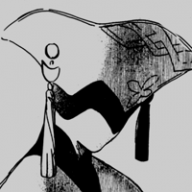 Joined

Sep 3, 2015
Posts

11,480
Location
There are some things that people are really scared of. These fears can turn to extreme cases and can has a very drastic effect on the person who witnesses them. Some people are scared naturally of some things while other people have a much more personal reason attached to it. These phobias are no laughing matter but some of us have learned to overcome these phobias. If you have advice about overcoming a phobia, express them all here! Let us know what you have a phobia of. Why are you scared of this particular thing? If you don't know where to start, consider the following and even add your own ideas!
What are you truly scared of?
Are you scared of it naturally or was it traumatic?
How long have you been scared of this thing?
What do you feel when you think about it?
Have you gotten better or worse at dealing with it?
Have you had professional help?
Keep in mind that we are here to help you overcome your fears but you should always seek professional help if things become too hard for you to handle. Anyone who has overcome a fear can share their knowledge of what they did. Do not be ashamed about admitting your fears, we are all scared of something. Sometimes telling people what you are scared of can be the first step to overcoming it. Tell us your stories about what you are scared of and why? What do you plan to do about it? Let us know here
Please do not show any pictures of any sorts of phobias in this thread. Any pictures depicting phobias will be removed, even if it has been hidden in the spoiler button. Please do not mock anyone about their certain fear.