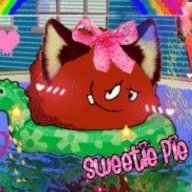 Joined

Sep 3, 2015
Posts

12,013
Location
Website
Here's how "Don't Get Me Started" works!
Given a random topic, you must write a sentence or three to sound as angry as possible. No it doesn't have to be something that actually makes you mad, it could be just about anything! After you rant, you then say "now how about [topic/thing]?" For the next poster to go. And it should continue kind of like a chain.
PLEASE BE RESPECTFUL AND PICK A TOPIC THAT ISN'T DISRESPECTFUL! WE'RE DOING IT FOR FUN, NOT TO BE PURPOSEFULLY INSENSITIVE.
Here's an example:
OP: Spaghetti
Person posting after them: Don't get me STARTED on Spaghetti! Forcing you to twirl it around your fork like it owns the place just so you can eat it! And then you have to make sure to STIR it while it boils or else it STICKS TO THE BOTTOM AND MAKES an AWFUL MESS!
But how about Oatmeal?
Next Person: Don't get me started on oatmeal! [Proceeds to go off]
===========
AS THE OP, I PICK THE NEXT POSTER TO GO OFF ABOUT...​
POPTARTS!​