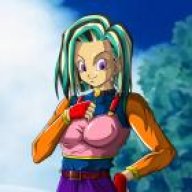 Joined

Sep 4, 2015
Messages

2,604
Location
"I see." The Brachi clone said, nodding.


At the same moment, Brachi was watching the tournament going on, with Gina easily winning her match, showing her opponent he underestimated her.

"I think I have an idea in regards to the tournament, in regards to its setup." Brachi said.

"You said you were wanting it to be a tournament of skills, correct?" Celicia asked.

"Yes, but I am more talking about the actual ideas of the tournament. Personally I am thinking of a tournament for those who can use weapons, where transformations are forbidden, where only melee attacks are allowed, flying is forbidden and all that stuff." Brachi said.

"What? Why are you planning to add those restrictions?" Majin Bara asked, sitting next to Celicia.

"I want all participants to have an honest fighting chance, even against opponents who are beyond their level. It is more to see how far someone can use their own skills to their advantage and see if they can find a way to best any superior opponents. The experience from this can come in use for any future battles as I want to prove and show that strength isn't everything in combat. This goes for everyone, myself included. That and I don't want any of us to rely on specific abilities as a crutch." Brachi replied.

"Well, sounds like you have quite the ambitious plan in mind, Brachi." A female voice then said in their minds.

"L - Lady Gervene?!" Brachi asked, blinking at this.

"Come and see me at Capsule Corp. once this tournament is over, I'm intrigued by your plan for this tournament of skills you wish to execute." Gervene then said.