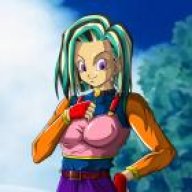 Joined

Sep 4, 2015
Messages

2,604
Location
(OOC: Register
here
before joining)
It's been a lovely day on Earth, but this time, it was a special day! It was the day of the 32nd World Martial Arts Tournament, and it had some special guests competing. While Mr. Buu and Hercule were two of the main competitors, there were some familiar faces joining up today, coupled with some additional guests watching from a private booth in the audience. 
"Welcome to the 32nd World Martial Arts Tournament, Ladies and Gentlemen!"
The announcer shouted as usual through the microphone,
"And we have some fresh new competitors joining today. Let's give it up for the first match, with on the first to enter the ring, a return from a previous competition, Idasa."
Idasa smirked as he entered the stage, cracking his knuckles as he eagerly awaited his opponent.
"And his opponent is a mystery warrior, referring to himself as Tempest."
The announcer shouted.
Tempest entered the ring, a serious expression on his face as his gray gi fluttered in the wind, held on the waist by a brown belt. 
"Hey, green-eyes, prepare to get your butt kicked." Idasa taunted, but Tempest remained serious.
"Come at me." Tempest as he got into his causal Ansatsuken fighting stance, ready to take him on.