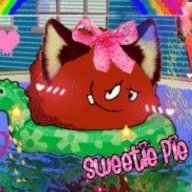 Joined

Sep 3, 2015
Posts

12,012
Location
Website
Since its launch on March 20th, people all over have been going absolutely hog-wild over this game! After 7 painfully long years, it's here!!!
I've been a fan of Animal Crossing since I first played Wild World in 2006-- from then on I've played every mainline title (City Folk in 2008, New Leaf in 2013) and a couple spinoffs (Happy Home Designer, Pocket Camp, NOT Amiibo festival), so you could pretty much say I'm an Animal Crossing historian save for Animal Forest (which even then, I still know a few factoids about here and there). I've already put down New Leaf and moved onto Happy Home Designer since I got pretty bored with it after 4 long years, so to maintain my excitement at a maximum, I limited myself with how much I saw in the AC Directs Nintendo hosted. That being said, I'm not a dataminer nor a hacker: that job goes to the credit of mods who maintain the AC-themed subreddits (especially over at r/PocketCamp)
But I want to spread the good word of our savior Tom Nook to all who may listen, so I figured it would be a really fun and nice group activity to host a thread on here where everybody can post their discoveries they've made while playing the game!
I highly encourage those playing the game to post any interesting things they stumble upon, or even to ask questions if they so desire. There are no stupid questions!
For people on the fence/awaiting their copy.... I'll kick us off with some immediate things you should be aware of when choosing your island:
The game will only generate 4 island maps in one loading; if you don't like any, you will have to just close and open the game back up.
You start out with a completely deserted island: there are no bridges that automatically appear.
Because there are no bridges, you can only plop down your first home plot in the area immediately accessible to you from where the seaplane lands (it will be the bottom most area and likely will have a channel of rivers that block off the rest of the island's access). This means you are not able to build your tent on any cliff overhangs or areas beyond your immediate reach.
you can choose where your villagers move for them if you want. Just talk to them once you pick your plot.
Native fruit is only generated AFTER you choose your island. If you want a specific fruit, you will have to pretty much reset it if you don't like the fruit you got. (Alternatively you could just replace all your fruit trees with another fruit you like... more on that below)
You begin with 2 villagers.
Customizations wise:
You are able to change your appearance at any time you desire, including skin tone, hair and eye color/shape, EVEN nose and mouth shape without paying bells
! You can also unlock even more style options as you play further into the mechanics. The Mirror is a DIY that allows you to achieve this. In previous installments, your appearance was largely determined by the answers you chose for an arbitrary series of seemingly unrelated questions, leaving you to either hate how you look or look up a cheat sheet to determine preset faces you had no control over. The hair and color were able to be changed since Wild World, but you had to pay bells AND answer a series of vague questions, again requiring a guide. For as long as City Folk was around, you were pale as a ghost by default and only changed if you consistently 'tanned' in the game, which was fairly difficult to maintain. Thankfully, they did away with this in HHD and Pocket Camp.
I'll be placing everything else I've discovered into spoilers in case new players don't want to be spoiled on the game mechanics. But some of these tips are pretty good to quickly racking up cash (I put a lot of my knowledge from previous games to the test with new mainlines for a reason), so I'll place them aside separately.
Rather than moving to a town with all the shops and stops, you're at a totally deserted island. So the main goals the game sets out for you go towards developing the land into an actual habitable environment.
You're going to be crafting A LOT using special furniture called DIY tables-- no Bells are required to make DIYs, only materials you harvest from nature. furniture and essential flimsy tools can still be purchased with Bells, but I don't really recommend buying flimsy tools from the Nooklings since it's not cost effective.
Tools now have durability and can be upgraded for more durable forms given materials and DIY knowledge required to upgrade from flimsy tools to normal ones.
you can literally dig up entire trees and move them instantly! Haven't found a way to make stumps yet though.
Nook Miles: a secondary currency used for special item exchange (similar to the ABD Customer Point Rewards from older games) along with being used to buy passes to faraway mystery island tours where you can gather more material/bugs to bring back with you.
You build bridges, ladders, and stairways to access the rest of the island as you complete tasks for Nook.
Eating fruit now grants you a buff in strength that decreases by 1 point per action per fruit eaten up to 10 points. However, this means you'll be able to break a rock with one hit. Don't do that unless you want to severely limit your material gathering, as this will cause you to have to use 2k Nook Miles to obtain more through island tours.
You can place furniture outside including bugs and animals.
Trash, Wasp Nests, and weeds can be part of a DIY. Nook Inc is all about being zero waste.
Up to 8 visitors can be on an island, but you need a Nintendo Online subscription.
Now here's the moneymakin tips I've amassed so far, including some classics I learned from older titles.
Each new day, there will be 2 trees on the island that will drop furniture when shaken down. You can keep it or sell it if you don't like it. Other trees will drop 100 bells upon shaking, or will just drop a twig. Beware of wasps though. Twigs can fall twice from the same tree but it doesn't apply to bell or furniture trees, which will randomly change each day.
If you choose to use 2000 Nook Miles for an island tour, there is at least 1 Tree on that island that will drop furniture, regardless if you already collected your home island's 2 items for the day.
Tarantula and big fish are worth big money. Sell em. (But be brave with the tarantula, you either charge it from behind with your net ready or you try it from the front. Just know it has a delayed jump in order to catch you off-beat and sting you. fossils Blathers won't take also are good money sources. Non native fruit also turn a profit.
Floating Presents are always on the island every hour or so. It has a wooshing noise, so keep your eyes peeled and make sure not to pop it too close too a pond or in an area with nothing but weeds on the ground (no free space=disappears from map). Craft a slingshot from the get-go. Turns out they don't just carry regular (not Balloon) furniture. I popped a balloon on Day 1 that had 30,000 Bells inside of it. I kid you not.
Each day, there is a spot in the ground on your island where there's 1000 bells buried. Dig it up with a shovel! This was a thing in Animal Forest only, so I hypothesize it will be possible to plant trees that sprout bells if you bury a certain amount, but I'm unsure.
There are about 1-3 rocks on your island that randomly relocate/respawn each day. 1 is a money rock that spews out tons of bells up to 8 hits with an axe/shovel. The other rocks can give you 8 materials of 4 types: iron nuggets, gold nugget (rare), clay, or stone. If you eat a fruit, you will instantly break the rocks and you'll only get a stone. Once broken, stones do not respawn until the next day. Make sure your stomach is empty before knocking any rocks by using a shovel to dig a tree and replant it instantly. Each action will reduce the count be 1, repeat it until you're back to 0/10. Use the bell rock trick to maximize your hauls!
If any of y'all find anything else or know of any other stuff worth sharing, please add them to this thread!
STILL CAN'T GET ENOUGH OF ANIMAL CROSSING?! 
There's a website that plays hourly AC music
from all of the mainline game's soundtracks to date (just click which one you want to listen to). Even better?
There's a google chrome extension for that
, able to do the same things with even more features (Right Click on the leaf icon >> Options)!
Happy islanding, everyone!