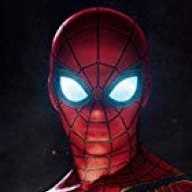 Joined

Sep 4, 2015
Messages

3,134
Location
Preview / Planning
http://boogaloocrews.com/showthread.php?tid=467
Registration
http://boogaloocrews.com/showthread.php?tid=468
---
Rules
Rules.
1. Standard no god-modding, overpowered characters, etc.
2. The characters here are civilians and monster hunters. Beyond that is anything not stupid or overpowered.
3. Unlimited OCs, but keep it to a reasonable number. An army of 500 being brought in just, doesn't work.
4. Use common sense. Please.
5. Alright, you can have any sort of non-ovepowered monster hunter whether that's Capcom or European myth or in my case Incredible Adventures of Van Helsing inspired, that's your stuff.
6. The monsters are going to have a boss role. While they might have weaknesses, such as werewolves and silver, don't expect that to help you.
7. You want to play a monster send me a message. I'm open to that.
8. Character death. Don't worry, no one's going to succumb to the disease unless you want that. And, don't kill each other's characters' unless you both want to do it.
9. I have final say or balance or other things.
10. Characters have to be approved first. 
---
A helicopter hovered over a street in the city, the pilot looking behind him to see Lily and a group of hunters.
"This is where you get off. The mayor and his assistant are awaiting in the bar below us." The pilot said, lowering the helicopter to just a few feet off the ground.
"Make sure to stick that landing." He followed up. The side doors of the copter opened up, and Lily Prescott looked out of the door, grabbing a rope and silently descended down to the street, muttering things on her lips scared.