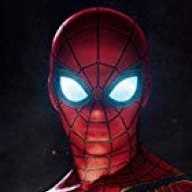 Joined

Sep 4, 2015
Posts

3,109
Location
Registration
http://boogaloocrews.com/showthread.php?tid=658
---
"For several years, this world has been protected by teams of people who, with mystical powers, have fended off those who would attempt to take it over through occult means."
In a desert, ontop of a temple, two women walked to each other. One was dressed in fabric to the point of almost being scantly clad, and the other was in pristine armor.
"Call them what you want, they certainly did manage to stop a number of people. They had failures, but they never stopped fighting. At least, the spirit of these teams."
The unarmored woman pulled something forth from her dress, a sort of blue gear. She then threw it behind her, opening a portal out of which spewed dark monsters. The woman in armor chuckled.
"In fact, I was one of the first members of these teams. Worked with them a while too. Until I retired and got my degrees. Running around in tacky outfits, saving the world."
The sound of a rockets cry filled the air, and a third woman in sand colored armor dropped from the sky next to the other armored woman.
"You might be thinking, so wait, you were a power ranger? In actuality, the Super Sentai stuff was fanfiction of us."
---
Rules.
The standard stuff, no god modding, etc.
This is a RP based off my memories of Power Rangers: Dino Thunder. As such it's inspired but not based off the Power Rangers  / Super Sentai universes. There are no zords / mechs, either. The premise of the story begins when a retired member of one of the teams dedicated to protecting the world decides in the aftermath of several people acquiring devices that would grant them the ability to take on the forces of shadow to form a new team, modeled after his orignal, the Shadow Division. Their mission is to stop the schemes of Lana, the Guardian of Time, and Sia Shadow-Walker, the Shadow Armor, who intend to improve humanity via transforming it into a race of half-shadow beings.