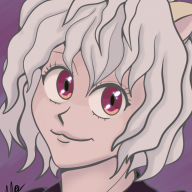 Joined

Sep 5, 2015
Messages

1,254
Not me being the only one posting in here LMAOOO
But, in the mean time, I also got Shadows House vol 1-3.
I got vol 3 as a lil bday treat for myself, but it turned out to be a spanish version. So I got a refund + also got to keep the volume. Not sure what to do with it xD
but its cover is very different from the english versions, it can completely be taken off so thats neat!
But the real Bday treat I ended up getting, was the Demon Slayer boxset from my sisters as a gift!
I never saw it coming, I had simply given up hope on getting it myself someday so I am super very grateful to them!