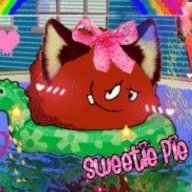 Joined

Sep 3, 2015
Posts

12,012
Location
Website
Thread originally titled Telltale Games: The Closing Among Us (Shutdown Discussion). Changed to reflect the current state of Telltale.​
​
It's the beginning of the end, as seen late last night there had been headlines sprouting claiming that The Walking Dead: Final Season was cancelled midway through release. Following this rumor, fears were confirmed this morning via Twitter.​
Kotaku Blurb:
 note that the title says 'possible closure' among similar speculatory statements, but it is essentially confirmed through later updates that TT is shutting down.​
Speculation about layoffs and the possible closure of the studio began when freelance reporter Andrea Ayres tweeted the news that a developer friend had claimed Telltale was shutting down. That was followed by a narrative designer at the company, Emily Grace Buck (see twitter embeds below), announcing that she didn't have a job anymore and that many of her developer friends were also looking for work. The Verge reports that only 25 people are currently left at the studio, which previously employed hundreds. Kotaku's source has also said the layoffs are widespread, but did not confirm how many people were still left.

Telltale Games was founded by former LucasArts employees in 2004. Its first game was Telltale Texas Hold'em, a poker simulator, followed by narrative-based episodic games adapted from the CSI TV show. It wasn't until 2012, however, that the studio found its first major breakout release with The Walking Dead. The studio's choice-based, branching narrative model was soon applied to other popular licenses like the Fables comic book series, Batman, and Game of Thrones.

This newfound success, however, was also accompanied by reports of workplace toxicity and crunch conditions at the San Rafael, California-based company. In March of 2017, Bruner, one of the original founders of the studio stepped down as CEO and was replaced by Pete Hawley, a former VP of games at Zynga. This restructuring led to 90 layoffs in October of 2017. USGamer reported the following month that these layoffs were part of an attempt by management to reorient a company that had grown beyond its means.

In June of this year, Telltale appeared to be turning a corner, announcing a new collaboration with Netflix for a series of Stranger Things games, a deal that Variety reported was two years in the making. At the same time, Bruner filed a lawsuit against the studio alleging, among other things, mishandling of his financial holdings in the company, which the studio said at the time was "meritless."

Telltale released the first episode of The Walking Dead: The Final Season in August with the second episode scheduled to arrive next week on September 25. It's currently unclear if the rest of that game will still release as planned, or what will happen to the studio's other projects currently in development. Telltale did not immediately respond when asked by Kotaku for more information.

[Update - 7:45pm]: Both USGamer and Variety report that the skeleton crew being kept on at Telltale are focused solely on completing Minecraft: Story Mode, a five-part interactive narrative series produced for Netflix originally set to come to the streaming platform this fall. The Walking Dead: The Final Season, meanwhile, will remain unfinished.

According to The Verge and multiple reports on social media, laid off employees weren't given any severance. "None of my sleepless nights or long hours on weekends trying to ship a game on time got me severance today,"Brandon Cebenka, who was a character artist at Telltale, tweeted earlier today. "Don't work overtime unless you're paid for it, y'all. Protect your health. Companies don't care about you."
All but 25 employees were let go from the studio as part of a "majority studio closure following a year marked by insurmountable challenges." The small group that remains will "fulfill the company's obligations to its board and partners." A total of 250 people have been laid off from their jobs at Telltale. Many without severance pay. As a result, they have chosen to talk about their experiences with the ordeal on Twitter, which resulted in an unexpected rallying of fans behind the ex-employees, and the topic became part of the app's trending list (under Gaming).​
[align=center]
https://twitter.com/emilybuckshot/status/1043321927299813377[/CENTER]
https://twitter.com/emilybuckshot/status/1043323252053925889[/CENTER]
https://twitter.com/emilybuckshot/status/1043324118915899392[/CENTER]
https://twitter.com/emilybuckshot/status/1043324921697320960[/CENTER]
https://twitter.com/emilybuckshot/status/1043325543880392706[/CENTER]
Official statements regarding the closure of the studio have been at most, rather ambiguous, but it's easy to surmise that the studio suffered an insurmountable level of commercial failures for any series that came after The Walking Dead Season 1:​
So what does this mean for the future of TTG projects that were ongoing in release?​
Sources who wish to remain anonymous explained that there is a skeleton crew (the 25 people left) at Telltale, but they will be working on the Minecraft Story Mode project for Netflix. In fact, The Walking Dead team was also laid off today and The Walking Dead Final Season will not be completed. 
TWD Final Season was slated to have releases for eps 3, 4, and 5, in September, November, and December. However, the cancellation of the project means that the game will never be finished: it is unknown if preorders will be refunded partially or not, but Episode 2 is confirmed for Sept. 25. This matches with the statement issued by Telltale games where the company promised to "fulfill the company's obligations to its board and partners."
The untitled Stranger Things project has been cancelled.
Wolf Among Us Season 2 cancelled.
Game of Thrones Season 2 cancelled.
The only projects being finished are reportedly to fulfill contractual obligations.
Telltale is supposedly filing for bankruptcy. So far, this is mostly rumors and is not yet confirmed.
With these changes, begs several questions that the Studio may not answer for some time, if at all. ​
What caused the inevitable closure of Telltale? 
Was it poor working conditions and treatment of the employees in terms of their labor and payments FOR said labor?
Why did the games sell so poorly, in spite of having plenty of fans dedicated to purchasing their games?
Was the 'Season'/Episodic Installment formula the best way to go in terms of selling their games?
What does this mean for preordering games from now on if there may not be refunds for those that get cancelled halfway through production?
Why are they cancelling everything but still planning to complete a fucking Minecraft Story Mode for Netflix of all things?! (actually there is a legitimate reason for this, but I'm still writing that for comedic effect)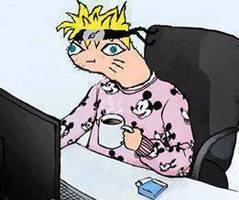 ​
Since this is a general discussion thread and not about any game in specific that TT made, you may post about the gaming industry aspects of the situation itself, speculate why the games after TWD1 tanked in terms of sales despite practically glowing reviews of certain games (although this is subjective). Even the formula of click-based choicemaking adventures and how they essentially copy-pasted it to any game after TWD1 to secure sales! Basically anything about Telltale or its games and its place in the industry, you can discuss. Thread is subject to further updates regarding official response and further commentary from ex-employees.​
If you ask me, in terms of tanking sales, the biggest lesson that can be learned from this is 1) pay your fucking employees if you insist on making them work overtime and 2) if your game has not completed production/development of all parts at the time of official release for the first 'episode', and results in months of delay between episodic installments, you probably should not release your game. Also, the 'Season' and 'episode' formula was a mistake.​
UPDATE: As of August 2019, Telltale reopened under new management. See the latest post for more information.​