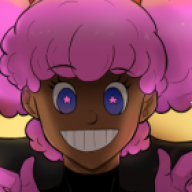 The Strongest
ADMINISTRATOR
Joined

Sep 3, 2015
Posts

8,222
Location
Pronouns

He/Him
Design created by ~ Z ~​
Happy New Year!! You know what that means…! Its Sketchuary!
Calling upon all artists, starting January 1st to January 31st, do a sketch drawing, whether simple or complex every day! It is a new year, new outlook and new drawings ideas! You can either do the following prompts below or pick anything that pops in your mind! Do not mind the small details in your artwork—the point is to post all things you have sketch out. And then hopefully, next month, you can pick whatever among your sketches and turn it into a finish sketch.
Rules and Guidelines
Make a sketch drawing. You can use anything, from traditional to digital.
You can post one or multiple sketches at once!
Post it in Sketchuary thread
Link it with your social media account with the hashtag #C3Sketchuary
Rinse and Repeat until the end of the month!
That's all is to it!
January Daily Prompts
: I thought it'll be interesting to give artists some inspiration to kick off to make sketches off. You don't have to do this and can choose your own topic, but it's something to give you some ideas!
Original Character
New Original Character
Dynamic Pose 1
Dynamic Pose 2
Gender Bent Your OC
Swordsman
Dragon Ball
One Piece
Transformation
Your Favorite Character
Your Hated Character
Draw Someone's OC
Witch
Magical Girl
Marvel
DC
Image Comics
Shonen Jump
Angel
Digimon
Cover Page
Bust Drawing
Naruto
Medieval
Ocean
Animals
Mecha
Cute
Space
Scenery/Landscape
Animation