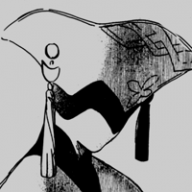 Joined

Sep 3, 2015
Messages

11,553
Location
Hello all,

With the popularity of Reality Vortex at an all-time high, it's about time we make a discussion thread for all those burning questions and interesting ideas. This is also the thread you can go to in order to further explain your ideas/thoughts, request suggestions for your ideas/OCs, and keep in touch with the latest Reality Vortex news. Please note that although we have a Reality Vortex channel on Discord, it should not be used as the main source of explaining ideas or expanding any concepts involving characters. It should be only used for quick and easy questions as well as memes. Who doesn't like memes?

For all serious and thought-provoking discussions, this is the thread you put them in. This is also the thread you go to if you need to criticize a certain arc/battle/character/power/etc. Keep in mind, you are asking questions about how a certain thing works, not complain about why it shouldn't. This is Reality Vortex, the idea of 'power levels' does not apply here, or rather, not how you assume them to be. This is will also be the thread used to discuss all arcs and give a review/rating should it be needed. The Game Master of the arc/battle can come in the thread and ask for opinions to see where he/she can improve and what the people liked best. On the contrary, people can use this thread to discuss arcs they wish to perform and see if it is applicable with all members and rules.

The thread will be updated as future concerns arise.