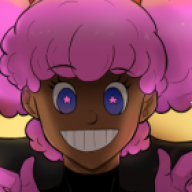 The Strongest
ADMINISTRATOR
Joined

Sep 3, 2015
Posts

8,222
Location
Pronouns

He/Him
Reality Vortex General Discussion
​
Welcome to the General Hub for Reality Vortex! A resolute, informative thread for lore, detailed descriptions, guidelines and more. Beneficial for players and helps expand their characters and story ideas.
Is character registration required?
No. You can jump in with any character you wish. All main characters will either join or assist the Breakers. Supporting Characters are Arc-Specific characters that assist the main characters and push character(s) and/or story to a certain direction.
What is an Introductory Clause?
Introducing any character, whether main or supporting, to the story. All must have a narrative purpose. What can this character bring to the story? How would their inclusion shake things up? These are something that you must think about when introducing a character into this story.
What are Supporting Characters?
Characters not part of the main cast, but have a role tied specifically to an arc. They bring information to the arc's issues, expand worldbuilding of Reality Vortex and drives the themes of the story. All supporting characters need permission before inclusion. Supporting Characters do not appear in the next following arcs unless their inclusion is necessary. They can become a main character, but they will join the Breakers.
What is an Arc System?
Each thread represents an arc of the story. Once an arc ends, the thread will close and a new one [arc] will begin. This is solely for organizational purposes, allowing players to read previous arcs any time.
Can I make suggestions or even make my own arc?
You can make suggestions to an upcoming arc. You just need to consult with me on your ideas, and I'll determine if it deem worth to explore. Remember, your ideas need to be consistent and relevant to arc's themes.
You can suggest an entire arc. You'll be the game-master of your arc, and I'll supervise everything. As you'll consult with me, you will provide the premise, themes, and ending. From there, I'll offer changes, advice, and recommendations to ensure the quality of the overall story. The most important part of creating your own arc: it must involve all the Breakers. The second is that your schedule should be flexible enough to drive the arc. If you do not post within a week without notice, I'll take over and run it.
What are the confirmed arcs?
Doctor Doom
-
New Roads
-
Red Reputation
[Current] - Shadow Game - Abyss – The Beautiful Rose - Paradise Dance - The Behemoth's Belly - Shattered Crisis [Finale]
Rules & Guidelines
The Breakers are the main characters of Reality Vortex.
You can bring up to FOUR characters, excluding Supporting Characters, to play at once.
Any rule-specific concepts attached to characters from their original worlds do not apply in Reality Vortex.
All characters not native to Reality Vortex cannot die. They instead turn into Vortex Coins; however long they remain in that state depends on the narrative.
All characters native to Reality Vortex do not turn into Vortex Coins. They will die, and in their deaths released enormous amount of Dark Energy to form Dark Clouds.
Brand-New Transformations, Forms and Fusions required permission. If the character never displays these beforehand, they're considered brand-new.
All players controlling Bosses are allowed to post multiple times regardless of posting order. Bosses cannot be one-shotted.
All locations resided in Reality Vortex. Only the Overseer's Domains are considered "separate dimensions".
The Voice is the only character capable of permanent erasure.
Be courteous to other players!
Last edited: