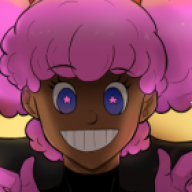 The Strongest
ADMINISTRATOR
Joined

Sep 3, 2015
Messages

8,250
Location
OC-MAS returns to 2021! As usual, throughout the month, you are task to draw a different original character every day, whether a sketch or finished piece! Celebrate your characters by drawing every single one, whether they're an original character from your own stories or an original character for your favorite series!
All challenges end on December 31st at 12 AM PDT/ 3 AM EST / 9 AM CET / 3 PM MYT
To enter, please post your finished work in this thread once you complete it. You can use anything in your disposal for this challenge to create your piece. If you're using digital drawing, make sure your work has an aspect ratio of 16:9 (1920x1080, 3840x2160, etc.). If you're using traditional work, you can deviate from the aspect ratio. Please use IMGUR for uploading your artwork.
Happy Holidays!!