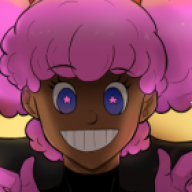 The Strongest
ADMINISTRATOR
Joined

Sep 3, 2015
Posts

8,222
Location
Pronouns

He/Him
A general discussion of all things Manga, Manhwa and Webtoons related. Share your reactions to recent releases, recommendations, and vice versa.
Notes
Do not share or request links to scanlations.
Discussion of NSFW series is fine. Do not post any images.
If chapters leaks ahead of their normal schedule, please use spoiler tags.
When sharing your thoughts to something you read; mark the series and chapter/volume in bold so readers of the thread know what you're posting about.
Example:
One-Punch Man Chapter 196

Empty Void... of course they will continue with the redundant name scheme of all the ninjas!
Official Links