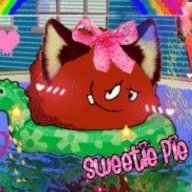 Joined

Sep 3, 2015
Posts

12,013
Location
Website
CURRENT ARC: Jailbreak​
A Promised Land called Deadman's Grotto has been the center of interest for Pirates around the globe. It has been fabled to be in the center of the Caribbean Sea where mermaids swim and mythical sea serpents reside among caves crammed with gems. A cave nestles the motherload of gold and riches any materialistic pirate would kill to possess. Hundreds of pirate ships have set sail only to return with starved men and consumed supplies or return mysteriously unmanned & adrift. Worst case scenario, they appear in the form of Ghost ship sightings.
Crime amongst civilians and rogue pirates have gone on the rise. As a result, the Dragon Eye Guild was founded to keep the seas and shores safe by arresting pirates maddened by greed.
To begin this adventure, a man named Roger gathered a group of those willing to set for riches or adventure  (he didn't really care for the matter so long as he got some people to go with him) by leading them to him in the secret areas of town underground. The Underground is where many pirates gathered during the day to avoid Dragon's Eye's prying subordinates. Jolly old Roger's plan was to obtain one of the ships on the dock. While it was a crazy idea in itself, how else would they get their hands on a vessel that could carry them out so far into the Caribbean?​
This is where the story of the Bloody Mermaid begins.​
××××××××××​
Roger approached the docks and hid behind a large crate. With him were those who showed up to his trail of crumbs. "See that fine vessel over there?" He pointed to one of the larger scale ships. "We need something like that to weather the storms. But the regulars of the docks are keeping an eye on them all, so I'll need a few volunteers to provide a good distraction." Roger said. ​
"I can help with that old sailor by that big ship." Zora offered. She was much too short to try and access the ship and help them onto it.​
=================​
"Open up one of the cells. We've got a new one." Announced a guard at the town's jail. ​
"The Lady ordered this one to be jailed rather than culled." Said a short magician, a symbol on her robe indicating she belonged to Dragon's Eye. "Not sure why given this little brat took two of our men down with the rest of her family." The mage had a sphere of energy around a young girl, floating in midair; this girl however was a mermaid. Her legs covered in scales gave it away.​
"Quite a shame too. Those pretty scales of hers fetch a high price." The magician released the sphere and the mermaid girl fell to the floor, a quiet yelp from her, but not much else. She was wheezing heavily.​
"Maybe the higher ups are thinking of using her for luring in the Rogues? Pirates aren't very picky about their riches these days." An accompanying swordsman remarked, locking the cell and handing the key back over. "Should we put her in a tub or something?"​
"What for, Wallace? She clearly has legs. If they got those, then she doesn't need em." The woman turned on her heel and began heading back out. "We ought to report back to The Lady and resume patrol."​