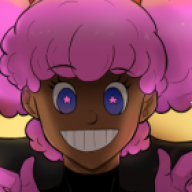 The Strongest
ADMINISTRATOR
Joined

Sep 3, 2015
Messages

8,249
Location
Reviving an old topic for members and the like. Now, let's take a scenario on this matter. Imagine that someone broke into your home and bound you onto a chair, tied up. You have no means of escape and have to watch each and everyone of your loved ones slaughter in the most gruesome way possible. You witnessed every detailed of the event. After the carnage ended, the man left you alive and ran off. The police came onto your home and after investigation; the police have concluded that no form of evidence is indeed possible to identity or find the man that committed the crime. He'd dropped off the face of the earth and thus have to closed the case, rendering it as "cold". 

5 years have passed since the event and you were in a restaurant. However, as you're eating, the man, the one that committed the crimes walks in.  

What would you do? Do you think 5 years is enough to move on from this event?