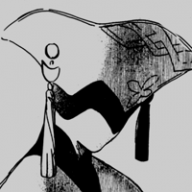 Joined

Sep 3, 2015
Posts

11,479
Location

Source: http://photobucket.com/images/code geass cake[/SIZE][/CENTER]





Let's all celebrate a day in which Lelouch can rule over our world with no mercy! We are nothing but mere pawns in his gaze so we have no choice but to let him take over us, right? This will be a day in which he will mark in the history books, so let's get up and buy ourselves some C.C's pizza and have a blast! Don't think about trying to ruin this day for Lelouch or else he will show no remorse when he controls your body and makes you do really embarrassing things! Don't think he won't! (Sorry for my poor Code Geass puns, lol) In all seriousness, we hope that you have a great time on this very special day. Spend it with your family and closest friends! Aim to have fun and make sure you're extra happy on this amazing day! Have a wonderful birthday, Lelouch and eat a ton of cake but always remember to save at least one slice for us here on Boogaloo!​




- Love, The Boogaloo Crew~!​
​