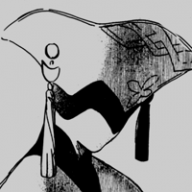 Joined

Sep 3, 2015
Posts

11,480
Location

Source: http://www.cakechooser.com/600/goku...bXNXYUpqM0g3N1YyU0p3L2wuanBn/[/SIZE][/CENTER]





Today is a very special day that our favorite hero, Gokugirl celebrates her birthday! After saving the world and making sure that she's the top fighter in the world, she can finally relax and stuff her face with some delicious cake. She makes sure to keep everything and everyone protect from all sorts of dangers that might come to hurt Earth one day so let's celebrate by giving her thanks and all the food a Saiyan can handle! In all seriousness, we hope that you have a blast on your birthday, gokugirl2006 and spend it with your friends and family! You've been the best and I'm sure that everyone here on Boogaloo will be happy to spend some time with you on your birthday! Eat tons of cake but always save a slice for Boogaloo! Have a great birthday!​




- Love, The Boogaloo Crew~!​
​