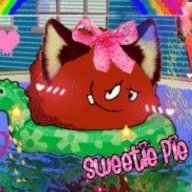 Joined

Sep 3, 2015
Posts

12,013
Location
Website
((Good day, one and all! For today is All Hallow's Eve, or Halloween! To celebrate the spooky, I decided to host a thread allowing you to explore Boo's Mansion!))
​

​
If you ended up here, then today simply is not your lucky day! Big Boo inhabits this mansion, and dictates whether you leave or not, and he wants to play a game. In order to leave, one must defeat him and his Boo minions once they encounter him. That will not be an easy feat. To prevent escape, the mansion itself is surrounded in a cage like covering. Of course, you wouldn't know how you got here in the first place. 
​
-the shack: leads to Big Boo's basement merry go round
​
-the haunted foyer with seemingly no stairs
​
Big Boo's eerie giggle can be heard throughout the air outside. In peripheral vision, many Boos scatter about and dissappear as quickly as they're seen.
​