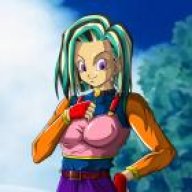 Joined

Sep 4, 2015
Posts

2,611
Location
Website
Having recently played Grand Theft Auto: San Andreas again, I felt it might be interesting to share a bit of trivia with those here whom have played this game too, so please reply to here in this thread if you want to know more.
Now, next to all the various vehicles that are present within the game, there are also so-called 'Special Vehicles' around. While these vehicles look like any of the ordinary cars you can find anywhere in the game, save for a very few, the Special Vehicles share either one or all of the following:
These vehicles only appear in certain missions.
The vehicles have a unique colour, which can NOT be found anywhere else or through mod shops like TransFender.
The vehicles have a unique modification which also can not be found on any other model or mods.
The vehicles have a resistance to certain types of damage.
This kind of resistances can be either or ALL of the following:
Bullet-proof (resistance to any conventional firearms)
Damage-proof (Vehicles can't be damaged through collissions)
Fire-proof (Weapons like Flamethrowers or Molotov-cocktails can't harm them for one)
Explosion-proof (Explosions from other vehicles or weapons like Satchel Charges won't damage this vehicle)
Melee-proof (Fists or melee weapons like the Baseball Bat, Golf club etc. can't harm the vehicle)
If a vehicle has ALL of the above resistances, it's an
ALL-PROOF
aka
Full immune
variation.
Now, there are ways to still destroy a proofed vehicle, but these are done through unconventional means:
Flipping the car upside down
Starting the Lowrider Challenge will remove the special properties
Punching the vehicle while wearing the parachute
Sinking the car in the water (this is considered destruction by the game, but if you're able to push it out, it will retain its properties regardless)
Taking it to any of the available girlfriend's house and have coffee with her will remove the special properties
Using the car bomb from the Bomb Shops in the game.
Using the 'Blow Up All Cars' cheat
Getting in the vehicle while the player is on fire.
So, with all that said, I'll be posting up a step-by-step guide to obtain the vehicles I've been able to gain through missions. While it may not be possible to obtain
ALL
of the special vehicles in the game, you can still get a good amount of them if you so desire; my current finished playthrough has
52
special vehicles stored in the garages. In total, I have tested and succeeded in obtaining a total of
81
of these Special Vehicles.
Before I will post up the first one, here's a little guide to prepare yourself if you wish to attempt to obtain any of these vehicles by yourself. While I will be listing some requirements with each mission-based vehicle, here's a list of things you can do in advance to
plan ahead
:
Save your game BEFORE attempting a mission which features a special vehicle which you want to obtain. Since in most of the steps I will lay out to obtain a special vehicle requires/causes a mission to fail, it will save you a LOT of frustration in case you've made a lot of progress. That and there's also the risk of getting Busted, Wasted, your attempts fail in general or even a game crash.
Stock up on ammunition of certain weapons. As some of the vehicles may be coded to be too heavy or unconventional to be pushed, you can still make them move about the area by using a weapon, primarily the Sawn-off Shotgun.
Purchase ALL available safehouses prior to do any missions! Since most garages have space to store up to 4 vehicles, having plenty of space available beforehand is mandatoryif you wish to have as many of the special vehicles as you possibly can obtain. The best garages available include:

The Santa Maria Beach Safehouse (Available from the start)
The Verdant Bluffs Safehouse (Available from the Start)
The Doherty Garage (Accessible after 'The Green Sabre')
The Palomino Creek Safehouse (Available after 'The Green Sabre')
The Hashbury Safehouse (Available after 'Are You Going To San Fierro?')
The Paradiso Safehouse (Available after 'Are You Going To San Fierro?')
The Abandoned AC Tower (Purchased in the mission 'Verdant Meadows')
The Prickle Pine Safehouse (Available after 'Learning To Fly').

Once you've obtained one of the available special vehicles, SAVE YOUR GAME! That way you have a save file that includes one of those available vehicles for you to use.
Regarding the vehicles with a unique colour, use ONLY your garages to repair them in case of damage, as going to a Pay & Spray will make them lose that unique colour.
Now, with all that said, leave a comment if you please and I will begin soon with the first vehicle. Keep in mind that
all screenshots
I will post of the vehicles are the ones I've made
myself
,
unless I specifically specify otherwise!
.
Last edited: