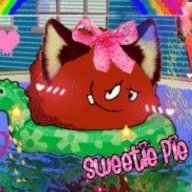 Joined

Sep 3, 2015
Messages

12,076
Location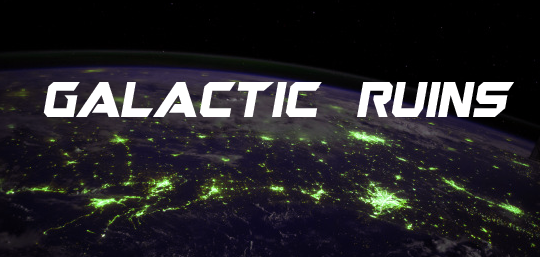 ​
Important Links​
Posting Rules
Posting order won't be enforced unless indicated otherwise. I usually follow the unspoken practice of posting my new turn after everyone else does.
Most of us are busybodies, so the idea to maintain consistency is to post at least once a week. I will announce if I can't do my minimum weekly post; I trust that anyone going on vacation, not being able to post for the week, or otherwise dropping out can notify everyone as well in the planning thread or smth. You may jump back in any time, just keep an eye out for my posts especially since they advance the game (or ask me to catch you up in the Planning thread). Those who don't post their minimum weekly post without saying why will be skipped over for when I use my turn-- longer periods of unexplained absences will result in your character getting benched.
I will not do Bunny modding. Posts requesting me or others to play their characters for them without explanation will be removed and the character will be temporarily benched if the player is MIA.
Some may find it easier to just read my posts because they're the ones that advance the plot as the game progresses. Especially note any OOC sections I post in bold. I recommend you subscribe to the game thread so that you will be alerted.
Try not to make things too convenient or far outside the realm of possibility in-universe.
The lore thread is the foundational background you need to make your character. I'm not changing it
Please let me know if you find we are moving too slow or have similar grievances that can be resolved by me. If you wish, you can PM me about it. Post any questions concerning the game in the Planning thread, OR PM me.
---
[img=700x470] ​
---

The early hours within the Terranovan Union headquarters were no busier than usual, but today was an important day for the leaders of each planet enlisted within the Union. Deep within Mars' crust, below the city of Arkadia, they were deliberating.

"So, when are we gonna get to see our little test subjects?" The Empress of Venus asked the Chairwoman, who was in charge of leading the agenda's proceedings. "I'm sick of waiting. We need to take action already."

"Please, Empress... According to Aurelia, they've fulfilled their required training and the draft tests finished about a week ago. I think this will be the first time they'll all be meeting each other together."

"And? How many do we have?" Another chair inquired. "Was the process that rigorous that we weeded out half the applicants?"

"Well, when you want something done right the first time, there has to be adjustments to control for errors when we can..." The Chairwoman answered, steepling her fingers together. "But of the ones that passed so far, only four have responded to the invitation for today's council meeting."

"Four? Just four?" Cut in Earth's chair. "Tch... this ought to be good. We're basically resting the fate of our Solar System in the hands of four people at the moment... What are the other ones doing that they decided our correspondence wasn't worth their time?" He hissed in frustration while rubbing his temples.

"No idea as of yet, but if it makes you feel more assured, two of them are technically my subordinates. If I remember right from Aurelia's report, all four of them are right here on Mars. We'll see them later this morning once they get acquainted with each other and their commander." She began to go through holographic messages as she spoke.

"Great... what could possibly go wrong?"

---

[align=center][Text transmission for the players]​
---
THIS INFORMATION IS CLASSIFIED: CIVILIANS DO NOT HAVE CLEARANCE TO VIEW THIS DOCUMENT. DO NOT FORWARD IT.
AFTER passing through each round of the draft and completed your basic training, you have been summoned to the headquarters of the Terranovan Union, located 3 kilometers beneath Mars's surface where Arkadia is: only TU personnel have the clearance to enter, but two of your fellow Orion Squad members know how to access the pathway safely. They have been working for the Terranovan Union's branch on Mars for some time now, so they will be familiar with the regulations of the Unions. Once you meet with them together, you will be escorted to the meeting room to meet with your Commander. The council of planetary representatives for the Union will also meet with you to discuss the project's agenda.
PLEASE remember that the Orion Project is a top-secret project that is not known to the general public. As far as civilians will be aware of, your uniform will simply appear to belong to any low-clearance personnel of the Union. The insignia of the Orion Squad differs from the standard TU design just enough to indicate your level of clearance with higher-ranked personnel, but shouldn't draw any wandering eyes. Any information you gain must not be shared with anyone outside the Terranovan Union.
[Union Chairwoman & Martian High Council Leader Ziara Elmak]
---
...
...
...
In the outskirts of Arkadia, west of the Badlands...
"How long is it gonna take to wait for these chumps to show up? Did they even tell us how many we were supposed to wait for?" A young woman with black hair and strange-colored eyes asked her taller, one-eyed companion. She looked impatient and grumpy, holding her biker helmet loosely under her arm.
"Don't know. We were all given the same coordinates, so it's just a matter of time before they arrive. What does it matter to you? Were you up late again?"
The horned cyclops replied without sympathy in her telepathic voice.
"Yeah, fixin' my bike 'cause the oil filter was clogged to fuck with this shitty red sand!" The shorter woman cursed, kicking at the dirt. "Couldn't get a wink of sleep anyway. Talking to fancy big-wigs isn't my thing."
"That's too bad. Suck it up."
"Son of a bitch, you're no help at all, you know that Pinky?"
"I do not offer sympathies to a criminal that stole the equipment she's going to use for the mission. I also prefer to keep the idle chat to a minimum."
"Wow. That's... harsh."[/align]