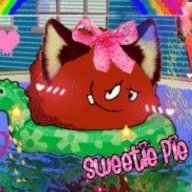 Joined

Sep 3, 2015
Messages

12,076
Location
"Tough crowd," Monokuma said. "But yes, I'm sure it's uncanny and unheard of. It'll do. But welcome to your new living quarters! Try not to tamper with the measures we've taken to ensure none of the nasties from the outside world harm a hair on your pretty little heads." 

"So that's what the barricades were for," Kyouko muttered under her breath. She kept a small scowl on her face as the strange bear rattled on.

"Now, I'm sure you're wondering how long you will live on the premises... these are permanent living quarters! But not to worry, we have an astronomical budget that will fulfill all your needs!" Monokuma casually announced.

"Permanent!? You mean we ain't gettin out of here!?" Hagakure cried out in panic. 

"Yep! Yer spendin' the rest of yer lives in here, but it's not so bad, I proooomise!" Monobear tilted his head and sat on the podium. "Nobody will hear ya."