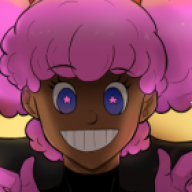 The Strongest
ADMINISTRATOR
Joined

Sep 3, 2015
Posts

8,222
Location
Pronouns

He/Him
This is a new (and final) competition series called the Dickens Essayists Series. It is an writing competition exclusive to Modern INKers, that challenges anyone to construct a story in any themes. As with the other two competitions, there will be awards, feedback to improve your skills and the chance to expand your writing ability outside of your comfort zone. 
This is a test competition: Starting on October 20th, you will be given 11 days to complete it. The theme of the competition is relatively an easy one:
Freestyle: You can write whatever (in any forma such as original, non-fiction, fiction, poetry, fan-fiction, etc.) and however you wish! Everything is on the table for this one, folks! Join for fun and help iron out the details to improve the next Dickens Essayists Competition.
The requirement is a minimum word count of 300 and the maximum is 1500.
You simply post your story; you will received feedback to help you improve!
If it's mature, warn your readers with a "Mature Rating" warning, so they know what they're getting into.