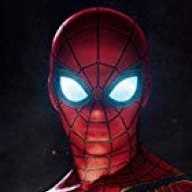 Joined

Sep 4, 2015
Messages

3,134
Location
The Background:
Something was making the very fabric of reality unstable and weakening. The Kais warned the Z-Fighters of this, but not even the remodeled Shenron or Puranga could undo whatever damage was being done to the Universe. In time forms that cause massive energy radiation would cause planetary destruction due to the weakening universe. Rifts spawning items and people seemingly as altered versions of themselves sprung up at random intervals, but were at their strongest when the sun touched the horizon for wherever.

A planet was constructed within Earth's Solar System, orbiting around the sun in the meteor belt. The Kais nor a set of dragon balls were responsible for the creation of this planet. Upon investigation the Z-Fighters found an independent organization was already operating on the planet, building defenses seemingly intended for a being like a Dread Saiyan. A rift opened on the world, but nothing came out of it. It was unstable at first, but the organization revealed it was not a mere tear of reality, it was being constructed from whatever was responsible for the damage being done to the universe. Within the tear, multiple powerful ki sources were felt, but within a week it was reduced to one stronger then a Dread Saiyan. And this being was coming through the rift, given enough time.

The Now:
10 minutes left until this mysterious new opponent arrives, a collection of Z-Fighters, this mysterious organization, and independents await this opponent.

Rules:
1. No God mod, one shot's are rare and only capable of being used by the Solar Saiyan against weak characters (a cockroach will not survive planetary destruction.)
2. Follow regular forum rules, no sex in RP, no excessive cursing, etc.
3. Don't make the plot too convenient.

---

The planet's surface was barren and dusty, the atmosphere thick, preventing light and radiation coming in from full force. The location the being was coming in from was a sort of sink hole, surrounded by four dark towers that radated dark energies. Shadow was on a lawn chair watching the sink hole.

"Any minute now, that son of a monster will be coming here." He muttered.