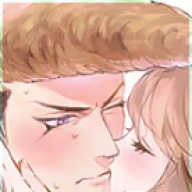 Joined

Sep 4, 2015
Messages

191
Hello everyone! 
I create and sell perler bead creations, magnets, coasters, and keychains. I even do requests, if I can find a good pattern to follow, or if it's something 8-bit. 
I also do holiday-based creations and such!
Here's everything I've created thus far. If you would like something, I....actually don't know how something like that works. Is it Paypal, or something similar? I feel my prices are fair, due to sizing and such. I've actually lowered them from what I initially had.
Anyway, here you go!
---
3D apples
Cute lil cherry
Cute chocolate bar
Coaster! If you like the design, but not the colors, and you wanna buy it, pm me on either discord or here, and you can request and 3 colors you like!
Classics! Any color as well. If you don't see a color you want, pm me!
Good Luck Birds! Any color, as well!
Cute lil heart!
THIS TOOK SO LONG TO MAKE. I STG!!!
These take longer than the milk to make
Again, colors are customizable!
Bat color is customizable!
Choose the color you would like!
I can also make the other pokeballs, should someone request one!
Aren't these guys cute?!
I call this the Grow Up and Get A Life set xD
Water. Earth. Fire. Air. Long ago, the four nations lived together in harmony. Then, everything changed when the Fire Nation attacked. Only the Avatar, Master of all four elements could stop them. But, when the world needed him most, he vanished. 100 years passed, and my brother and I discovered the new avatar, an Air Bender named Aang. And although his airbending skills are great, he's got a long way to go before he's ready to save anyone. But, I believe Aang can save the world!
Another coaster! Colors are customizable!
You like Splatoon? Here you go!
A variety of ninja stars
More ninja stars
Cute lil taco
Color wheel!
Yin Yang!
---
So, this is all I have right now. I am currently working on two sets at the moment. Will post them when they're done!  I'm also working on a project for my brother for Christmas. Will post those when I'm all done, as well. Hope you all enjoy these, and I will post more when I make more!