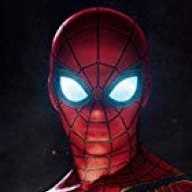 Joined

Sep 4, 2015
Messages

3,134
Location
What's the kind of scene you like most in any medium? The team action scene where everyone shows off their abilities? The war sequence showing one or several combatants charging through hordes of enemy goons? The quiet dinner following a tragedy? Or even the symbolic skyline scene with a character or characters looking at the sky?
---
My personal favorite is the quiet talk between two super powered beings after an intense battle. For a moment all the costumes, powers, and histories of the characters are stripped away and you're left with just who these characters are, either defining or defined by their costumes, powers, and histories. General this ends with the villain's death, though sometimes the hero's, depending on the story.
In fact, this scene alone, makes me like Age of Ultron more than anything else. It's still not a very good movie but, I'm glad something like this came out of it.