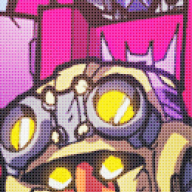 Joined

Sep 5, 2015
Messages

302
Location
RULES FOR THE ROLEPLAY:
1. For the sake of convenience and to save everyone from confusion, please play only up to two characters at a time! (since everyone can have up to 6 characters). Please mark which character you're playing if they're not in the same situation! E.G. if I'm playing Vegeta and Piccolo, in two different situations, this will be how it's formatted:
[VEGETA]
Trying to hold back his laughter at seeing his cousin looking absolutely ridiculous, he looked the other way, trying his best to stifle a guffaw. Whatever Broly's aunt had just sent him, it was.... well it wasn't actually hideous, per se, but Broly and bear fur coats do not make great combinations. 
"You look --" He couldn't help but snort. "You look terrible!"
----
[PICCOLO]
And just like that, his mood dropped dramatically. How could anyone say such a thing about the Knights? And so openly too? "Don't say things that you don't know for sure," he snarled.
And if the two characters are in the same situation, this is how it needs to be formatted: 
With a groan, Vegeta felt himself lifted up, and shook his head. How embarrassing -- face first on the floor because of... what did cause him to fall anyway? He looked around, still reeling from the pain, and saw his gunblade on the floor, a prime spot for one to be caught unawares and... 
"You really tripped on this thing?" Broly asked, slightly amused as he helped pick up the offending weapon. "I thought you were a little more meticulous than that?"
"Shut up, Broly," Vegeta grunted, getting on his feet. "Thank you, General." Carefully dusting himself off, he took his weapon back from his cousin. "Now then," he said, looking at both of them coolly as if nothing that happened just now actually happened, "what's the agenda for this morning?"
(In this example, the blue bolded dialogue indicates Vegeta and green bolded dialogue indicates 

Broly.

When both the characters you are playing are in the same situation, this is how it should be written!)
2. Don't try changing the background story already in place. 
3. No godmodding/auto.
4. Please keep it safe for work
5. Observe all of Boogaloo's basic rules
6. Basic grammar is not compulsory, but appreciated so that everyone can understand!
7. Don't worry so much about post length -- one-liners are okay in most situations, especially if nothing of importance is happening. However try to match your reply's post length whenever you can! This is not a hard rule though so don't worry about this so much. Just have fun writing!
IMPORTANT 
NOTE: There is an upcoming comic version of Tytania Chronicles
, but none of it will affect the roleplay in any way. 
With this in mind, don't come complaining to me if the roleplay storyline doesn't seem to tally with the fanfic storyline, and vice versa. 
---
SAGA ONE: THE GREAT TRIALS
​
In the beginning, the universe was divided into thirteen. 
​
Each of these thirteen universes had an overseer, an all-powerful being known -- to the people, anyway -- as Gods of Destruction, and paired with a personal angel who has the power to undo any destruction caused by their masters. The thirteen universes do not intersect with each other, nor do they know of the others' presence, except the Gods of Destruction and the angels. Governing these "gods" was an all-powerful being, the Master, that creates as well as destroys; it is not known who this omniscient being is, but it was said they are the one who created the Gods of Destruction, as well as many other godlike beings to govern each universe and ensure the course of their time runs smoothly.
​
However, one day, a terrible evil, more powerful than all the Gods of Destruction combined, began devouring each and every one of the thirteen universes. It devoured the Gods, each of them meeting their demise in the hands of the creature, until it came to one last universe, the universe that belonged to the god Beerus. Fighting together with Beerus was the universe's greatest hero, a man with a pure heart and an almost infinite power. Together, the two old friends faced the monstrous evil, in an attempt to keep their universe from being lost forever.
​
It was said the battle between Beerus, the hero and the great evil lasted for thousands of light years, until one day the evil was finally sealed away, keeping the last universe safe. However, the destruction caused by the battle was too great -- almost nothing was left of the universe, not even in its afterlife. The hero, heartbroken at this destruction, asked Beerus and his Master for one last request: that the universe was restored, and that the light in his heart be used to ensure everyone, including his enemies, were reborn as good people. With sadness in his eyes and with final goodbyes said, the god Beerus destroyed the hero until only his heart, pure and filled with light, remained, and with this heart, the Master restored the universe, bringing all creation back to life, and rebuilt everything anew. 
​
It is the world we live in today, and we owe much to the hero and the god Beerus. However, such a terrible evil would surely resurface again, and so we must always strive to repent & give our lives and souls to the good of the universe, for if we don't, the evil will surely return again. We are the last legacy of the Universe, and we must ensure that this universe is protected for all eternity. 
​
                                                                                                                                                                         -- from the writings of Vegeta the 1st, First King of Tytania, 13th Year of the Zeal
​
---


​
---
The light of the morning sun had barely poured into his room when he woke up, bright and early as usual. Letting out a hefty yawn and stretched his arms, the prince got up, eyes bleary and thoughts still half in dreamland. Groggily, he turned to open the windows at the side of his bed, letting the morning rays stream into the large bedroom.​
Vegeta had an awful night of sleep the night before. He had such strange dreams last night, and the nights before as well. Floating in an endless void by himself, everything dark. He shouted for someone but no sound could be heard from his mouth. And then -- hard to breathe. Gasping desperately for air --- will he die here? All by himself? And when it was almost dark...there, before him, a light so bright, and then.... a hand reaches out to him...​
He shook his head. "Same dream again..."​