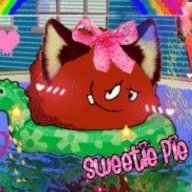 Joined

Sep 3, 2015
Posts

12,012
Location
Website
[img=500x400]
http://i.cdn.travel.cnn.com/sites/d...ght_cr_00344.jpg?itok=E-2zDoie[/img][/CENTER]
The rainforest here rains constantly and is a generally warm and wet type of climate.
​
Deep in the canopy of the forest lies a village which the residents live in tree houses. Past the village is a large temple with abundant carpets of moss within. It is said to bring fortune to the kindhearted, and curse those consumed with greed. Coming here during a full moon guarantees bad luck. Or, so the superstition goes. It's generally much too dark to normally enter so one must enter the temple with an oil lamp the monks leave for those wishing to pray to the Guardian of the forests. The inside of the main temple house has many arrays of candles lit, as modernizing it would desecrate the ancient grounds.
​
Many villagers have reported a hazy canine figure with bright blue eyes perched atop the temple late at night on certain moon phases. It only disappears after it is sighted however.
​
-This is a suitable area to fight in, but due to superstition, the fights must be done far away from the temple. Unless you wish to be cursed.
​
-The temple is a large series of structures. The main temple is where the monks keep it in condition. For some reason other parts of the temple remain untouched, overgrown with plant life.
​
-God modding is not allowed as usual.
​