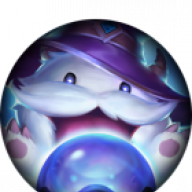 Joined

Sep 13, 2015
Messages

170
Location
So with the next generation coming next moth from both camps who is buying which? PlayStation 5 or Xbox Series X/S? The recent acquisition of Zenimax by Mifrosoft gives them control over so much popular IP, does that change things for you?
Sony has had some of its exclusives ported to PC recently, and more surprisingly a first party Sony game Horizon Zero Dawn (my personal favorite game) has also shockingly made it to PC. Does that change things for you?

I find next gen to be the most interesting and probably gonna be a fierce fight. Microsoft is showing a very strong dedication to gamers and games, unlike 2013s flop of Xbox One launch. This time around it seems like Microsoft has the upper hand in terms of raw power and the subscription model for buying an Xbox seems very compelling. Buying Zenimax was a huge move and a shock honestly. So many legendary IP in the hands of MS now which could potentially be locked out of the PS5 in the future. The Series S might bring headaches to developers but it has got a very compelling price, only time will tell if it was the right move, it could go either way.
Sony as always has great exclusives, but with them committing to PC now as well they lose some of their edge. The cheaper console with the same full power as the more expensive disc one is quite compelling though. The new controller could turn out either way, depending on how developers take advantage of its extra features. Overall it seems to me Microsoft could win this, but I'm always biased to Sony so I want them to win.