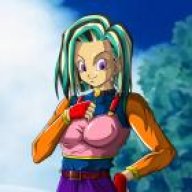 Joined

Sep 4, 2015
Posts

2,611
Location
Website
Legend of Zelda – Union of Evil Powers

Chapter 1: Ganondorf's Resurrection.

What was thought to be an era of peace in Hyrule after the defeat of Ganondorf, turned out to be a most cherished dream... a lost dream with lost hope... Majora, a malevolent being with wicked powers, usually expressed through the mask bearing its name, was presumably destroyed in its battle against Link, with the young hero saving Termina in the process by preventing the moon from crashing down on Clock Town, the main city in the center of Termina. After Majora's defeat, Link rode his trusted stallion Epona and went back to look for someone dear to him. This search eventually led him back to Hyrule, back into his home forest, the Kokiri Forest. Deciding to take a rest from all the adventures, Link returned Epona back to Lon Lon Ranch, where he lent the horse from, to give her some rest, before he returned back to the Kokiri Forest.  His return was greatly appreciated by most of his Kokiri friends, mainly Saria. Even Mido, initially being a bully towards Link before the latter left the Forest in the first place, was happy to see Link back. While he wouldn't admit it openly, Mido did have a level of respect for Link once he learned that he had tried to help the Great Deku Tree by liberating it from its curse, instead of blaming the death of their guardian on him.

Unknown to the group however, an evil wizard by the name of Agahnim has been spying on not just Link, but also on the others whom Link associated with during his first adventures for months to almost a year, gathering his own powers in the process, before he moved off to Termina. Once there, he used what powers he had at his disposal to resurrect Majora, whom had been critically weakened without his mask, even though he had life flowing through him again. Upon learning that Agahnim was the Light World form of Ganondorf, Majora sided with him as both were after the same objective: Gaining revenge on Link and the Seven Sages, slaughtering them and everything they stand for and then ruling the world in an era of Darkness. Because of this, their agreement led to a deadly alliance; in return for letting Majora retake what is rightfully his, Agahnim would have the acquisition of someone who has the ability to curse the entire land by its own means, wanting to make things hard for their nemeses as they possibly could. As Agahnim and Majora collaborated, things then went downhill fast...

"So, Agahnim, I understand that your true form is sealed inside the depths of the Temple of Time, am I right?" Majora asked, as the two beings held up their gathering in the vast forest that separated Hyrule and Termina.
"Yes. The seven sages have locked him in a place, which they have called the "Chamber of Sages", after Link defeated him months ago. It lies deep within the Temple of Time. If we destroy the temple, we could free my true form." Agahnim said, his appearance mostly hidden through the cloak.
"Then we shall go there and destroy it at once. Through that, we'll also eliminate the possibility of them doing it again. Prepare our evil forces. We will leave now!" Majora said, using his strange mask, which he recently obtained once more, to help in resurrecting their forces… sending a dark and luminous aura in the direction of Hyrule…

As the forces of Evil are underway, Link, the fabled Hero of Time, was sleeping in his bed inside his house in the Kokiri Forest. As it was the case with Agahnim as well as the Seven Sages, he retained the knowledge of his time travel to the future, where he and the Sages managed to defeat the monstrous Ganon, the beast form of the King of Evil, Ganondorf himself, after the latter had used the Triforce of Power to engage the holders of the two other Triforce pieces, Link and Zelda. Thanks to his courage, Link prevailed and used the Evil-banishing blade known as the Master Sword to weaken Ganondorf enough for Zelda and the Six Sages to seal Ganondorf into the Evil Realm. After returning back to his original time, Link went to see Zelda and, after they and Impa told the King of Hyrule of Ganondorf's treachery, Ganondorf himself was arrested and sealed away as well, wanting to deprive him of any opportunity to usurp the King of Hyrule and seize the Triforce for himself. After that, Zelda gave Link the sacred Ocarina of Time after the latter announced he would go on a trip to find his fairy comrade Navi, whom parted from him after he returned the Master Sword to the Pedestal of Time, where he would eventually end up in Termina, up to facing Majora, who threatened to destroy Termina and all of its residents by crashing the moon on top of Clock Town. Thankfully, after another adventure, Link managed to stop him, after which he went off to search for his friend again, deciding to return home to see his other friends, wanting to stay until he would go off on an adventure once more.

As for the other Sages, they took matters in their own hands as well. Nabooru, the exalted leader of the Gerudo Tribe, went to Hyrule Castle to renegotiate an alliance between the Gerudo tribe and the King of Hyrule. Since Zelda and Impa both were more trusting of Nabooru, thanks to their memories, Nabooru's efforts were far more successful than Ganondorf's. Upon speaking privately, Nabooru expressed her genuine respect for them as well as Link, feeling happy that they all had fought side by side. Ruto behaved like her old self pretty much, although she was found on an occasional night on the outside, near Lord Jabu-Jabu's stead in the Zora Fountain, keeping a silent watch over their deity as well as trying to keep in touch with the other Sages. Darunia was also back to his old self, although he did take some precautions to prevent other evil beings from taking what is rightfully theirs. The entrance to the mines in the Dodongo's Cavern, which was the main source of the Goron's food supply, was now permanently guarded, although the Gorons did switch places on occasion so the guards could go home and see their families. Rauru was back in the Temple of Time, safeguarding the Master Sword and the entrance to the Chamber of the Sages.

Link was currently vast asleep in his tree house, glad to be back home. In the days after his return, Saria had visited his house frequently, mainly to share memories as well as telling Saria the adventures he had to endure during his time in Termina. Saria was impressed that Link was able to remain firm, regardless of the curses around the area and some even being placed on Link himself. Then, a sudden feeling of uneasiness woke him from his sleep. Looking around, he saw that it was still night in the forest, but the uneasiness made his body shudder. As he got out of bed and out of his house after he got dressed again, thinking that a bit of fresh air would do him good, he was surprised to see Saria, his childhood friend and the Sage of the Forest,  out of her house. He noticed that she too felt quite nervous; she seemed to be looking around for a bit while lightly shivering. Link went to her, climbing down from the ladder of his tree house and running to her. Saria heard him approaching and turned to face him, smiling at seeing Link.
" Can't sleep either?" Link asked, seeing the tranquility of the Kokiri Forest around them.
"No... I have this feeling of dread... it's sending shivers down my spine… something malicious is going to happen, I can feel it!" Saria replied.
"So do I. I haven't felt like this in a year or so!"
"Should we locate the other Sages and find out what's going on?" Saria suggested.
"We should; I'll grab my stuff."
" Wise choice; I doubt your sword alone is enough."

Packing their emergency stuff, Link and Saria rushed into the Lost Woods and into Goron City in the hopes of finding Darunia, King of the Gorons, Link's 'Sworn Brother' and the Sage of Fire. Link was armed with his Gilded Sword, an item he brought back from his travels in Termina and a Hero Shield, a child's version of the common Hylian Shield for the soldiers, while Saria had kept Link's slingshot as well as a dagger of her own. Having recognized her duty as a Sage, Saria would see to it that she would also help Link to defend the forest and Hyrule. It did puzzle the other Kokiri why Saria had taken up some sword training of her own, often leading to sparring sessions with Link during the time he stayed in the forest. After crossing the Lost Woods area, the two forest children entered the passageway leading into Goron City. They carefully passed by the Gorons as to not disturb them in their sleep, going all the way down towards Darunia's throne room. Interestingly, the door to the throne room was already open… as if Darunia was expecting them.

"Link, Saria! You have come!" Darunia said, as he saw the two entering his room, stopping to take a breath.
"Yes; we have been unable to sleep last night and we suspect that something bad is about to happen." Link said.
"We should meet up with the other Sages at the Temple of Time; perhaps we can find out what is going on there." Saria said.
"I couldn't sleep, too. I've also felt the same thing. Very well, let's go." Darunia said, cracking his knuckles as he was more than ready to deal out a decent beating out to any enemy in his way.

The three Sages then went out of Goron City and down the Death Mountain Trail, passing by the sleeping villagers in Kakariko Village and into Hyrule Field. Right after stepping down the steps leading to the village, they met up with Ruto, the Zora Princess and the Sage of Water and Nabooru, the newly installed leader of the Gerudo Tribe and the Sage of Spirit. Noting that they too were on their way to Hyrule Castle, the three joined up with them and moved over the bridge into Hyrule Castle Town and up the steps towards the Temple of Time, where Zelda, the Hyrule Princess and Seventh Sage and Impa, Zelda's Guardian/attendant and the Sage of Shadow were waiting for them. The Seven then entered the Temple to meet up with Rauru, the Sage of Light.
"Something dark and malicious is headed this way, I can feel it!" Link said, shuddering.
"So can I, Link, it's horrible!" Saria said.
"I hope Rauru can help us with this." Ruto said.
"Rauru! What is going on in this temple? How did this dark presence get here?" Darunia asked.
"It seems that the forces of Evil have awoken once more to end the peace we have been fighting for. An individual named Majora has joined forces with a wizard named Agahnim in Termina and have created an Army of Darkness which is currently on their way here as we speak!" Rauru said.
"Majora?! How in the name of the three Goddesses of Hyrule is this possible?! I obliterated that monster months ago to prevent the moon from destroying Termina!" Link exclaimed.
"We know, Link; we've been monitoring your actions and there too you are celebrated as a hero. But the evil forces must have been reawakened somehow." Zelda said.
"We need to stop them before they destroy everything!" Saria said.
"I say we gather enough forces to aid us and wipe them off the face of this world." Nabooru said.
"But to do so, we need to find out how big that army is." Link said, feeling the need to gather intelligence.
"I agree." Saria said, agreeing with Link.
 "Alright. Link, you and Saria will go and try to get as close to the army as you can without being seen. The others will warn everyone else and gather any abled body to help us in this horrendous event." Zelda said, nodding
"We're on our way; I know just the right horse to call." Link said.
Link and Saria then left the Temple for the moment, while the other Sages went to warn the rest.
"Darunia, I need you to prepare the Gorons for this. Perhaps you can bombard the enemy using your 'Special Crop' to hinder the advance of the enemy as much as you can." Zelda said.
"Alright. You can count on me." Darunia said.
"I'll warn my father about this. Ruto, you go and warn the Zora's. Impa, you and Rauru will have to stay here and wait for Link and Saria to get back. We must protect the treasures that allows access to the Master Sword. Nabooru, we need the Gerudo for this, since you are their leader now." Zelda said.
"Understood. We Gerudo never liked Ganondorf anyway; we'd rather had someone like Link as our ruler." Nabooru said, while Ruto got ready to have the Zora helping the group…

Meanwhile, Link and Saria have lent Epona from Lon Lon Ranch to cross Hyrule Field faster, feeling that the main gathering of the enemy had taken place in an open field of the forest leading to Termina. Halting Epona at some distance, both Link and Saria approached the open field to a safe distance. But what they saw shocked them. An uncountable amount of creatures were standing around a makeshift pedestal, on which Majora was dancing around. Majora was wearing its mask, giving it the powers it needed to resurrect the Army of Darkness! Lisalfos with their forked tongues flicking in and out of their mouths. Iron Knuckles with their enormous battle-axes over their shoulders. Dodongos all covered in armor with their huge teeth sticking out. Poes lined up with a lantern in one hand, a spear in the other, Re-Deads and Gibdos all ready to rip apart man-flesh. Wizrobes with their wands ready to burn any opponents to crisp. Stalfos with their huge red bent swords in their palms. Moblins with their long clubs across their hip. The Floormasters, ready to drain any passerby of their magic power. The Corrupted Soldiers, ready to attack anyone that stands in their way. And last, the Flare Dancers, ready to immolate anyone in their path with their fiery dance. Link and Saria felt that they hadn't caught attention yet, so it was a good time to turn tail and head back to the Temple of Time right away. Fortunately, Epona was energetic today and carried Link and Saria on its back all the way back to Hyrule Castle. Once there, both Link and Saria dismounted, after Link went face to face with the horse.
"Epona, you're a fine horse and I wouldn't be able to cope if I would lose you. Please for our, yours and Malon's sake, find a place to hide and stay out of the reach of the enemy, even if it means for you to hide within Gerudo's fortress, but please, hide!" Link pleaded to the horse.
As if understanding him, Epona neighed once, butting his head against Link and Saria as a gesture of thanks, before running off, while Link and Saria rushed back to the Temple of Time, where Darunia was waiting for them, having warned the Gorons beforehand.
"You're back. Good. I wanted to tell you that I warned my kind of this threat we are facing. Have you found out about the amount of evil forces?" He asked, just as the other Sages came to meet the two.
"We have seen it and it's not good at all." Link said.
"It's like Hell has come for us with his friends!" Saria added.
"What?!" Zelda asked, being terribly shocked.
"We've seen almost everything: Lisalfos, Dodongos, Stalfos, ReDeads, Gibdos, Flare Dancers, Wizrobes, ANYTHING you can think of is there!" Link said.
"Then they must be up to something big! May Nayru's Love protect us..." Zelda said, clasping her hands together in a prayer.
"Something is telling me that we are now in trouble, with all these monsters you have mentioned. We must be ready, if they are going to attack." Darunia said.
"I only hope we can stall them long enough to evacuate as many civilians as we can. And even if the enemy may overrun us, we should be able to at least cripple them number-wise, I hope." Link said.
"We all hope that, Link, it's just-"
Saria couldn't finish her sentence as a sudden rumble shook the Temple!
"What's that?!" Ruto asked.
Link and the others rushed out of the Temple, only in time to see Death Mountain erupting!
"GOOD GRIEF!" Link exclaimed.
"Dear goddesses!" Saria gasped out, hands in front of her mouth.
"We're out of time; we must strike now!" Zelda said, getting serious.
"We'll make sure that if the enemy is victorious today, that their victory will taste as bitter as defeat." Link said, drawing his sword.
The Sages nodded, getting ready themselves.

Soon enough, Link and the Seven Sages got in position to aid the massive army of Hyrule to combat the Army of Darkness... Zelda's father was wise enough to heed to his daughter's plea and got his army ready. Terminans were also standing by to aid the Hyrulean army and other, neighboring kingdoms also decided to come to Hyrule's aid. Soon enough, the Army of Darkness was in sight.
"Here they come!" Darunia announced.
"Perhaps today is a good day to die. Let's show them." Link said.
Link and Zelda prepare their respective bows to fire Light Arrows from, while Saria, Rauru and Ruto have a special beam attack from their hands to smite numerous enemies with. Impa had an infinite supply of Deku Nuts to stun the enemies, while next to Darunia were numerous of powerful rocks to crush any villain and Bomb Flowers to blow others to smithereens.

It was then that the battle started, with the brave soldiers of Hyrule fighting for their lives against an army of Flare Dancers, Iron Knuckles, Moblins, Lisalfos, Stalfos, Gibdos, Wizrobes, Poes, and Dodongos. And hovering above them all were the leaders: Majora, and Agahnim! All with smiles on their faces and a hating desire to see Link, the Sages and Hyrule destroyed! The two armies collided, shields blown into splinters, and swords slicing up the opponents. Screams of agony could be heard from miles around, along with the screams of the of the Re-deads and the Gibdos. Men being eaten alive, blown to shreds, and burned to crisp slowly; Link and the Sages couldn't stand it. Thankfully, the army managed to stall the advance... One of Link's Light Arrows scored a direct hit on an Iron Knuckle, stunning it long enough for Darunia to blast it with his own Sage attack, which was a powerful beam fired from the hands, fired in a similar fashion at what Zelda used to stun Ganon with, allowing Link to cripple the beast, which in turned allowed Zelda and the other Sages to seal the Evil King away in the Evil Realm. One of Saria's Deku Seeds nailed a Lisalfos squarely in the eye, making it howl as it was blinded, before one of Hyrule's soldiers decapitated it, before being struck from behind by a Stalfos. The Goron's Bombs were very effective in dealing with the Flare Dancers and most of the enemies susceptible to explosives; the Dodongos were also being a help in that as they were the most vulnerable; the explosions emitted from a Dodongo's defeated corpse dealt significant splash damage to nearby enemies, even though the enemy army was more relentless and far more numerous. For some time, it seemed the respective armies seemed to have reached a stalemate, but then one of the enemy projectiles, fired by a Wizrobe, soared over the group... striking the top of the Temple of Time!
"The Temple of Time is under attack!" Link exclaimed.
"We can't let the treasures nor the Master Sword fall into enemy hands! We have to protect them at all costs! Darunia, make sure the area to the Temple is mined using the Bomb Flowers and rocks while you're coming with us; the army has to pay for every square inch they advance here!" Zelda shouted, her voice audible enough throughout the violence.
"I'll do it! They won't get their hands on the treasures and the Master Sword!" Darunia said, doing what was asked by calling some of the Gorons to him with the task to mine the path to the Temple of Time.

As Link and the others made a mad dash for the Temple of Time, they realized with horror that the Army of Darkness was specifically attacking the Temple of time, as it appeared that the recent attacks were focusing on the ancient building, noted by the several dents and holes made in the Temple's exterior. Narrowly avoiding some rubble, the group arrived at the Temple and rushed in, only for a part of the ceiling to come down! Zelda casted Nayru's Love to shield the group from the falling rubble!
"Are they THAT desperate to kill us?!" Saria asked, horrified.
"Maybe, but I think... oh no!" Link then exclaimed.
"Are you thinking what I am thinking?!" Zelda asked.
"You bet; if this Temple is destroyed, Ganondorf will be free to plague the land of Hyrule once more! And from the sounds of it, it looks like they will succeed." Link said.
"Not if we collect the things here to combat them." Rauru said, as he went inside the chamber with the Master Sword, followed by Darunia and Impa. Just then, another loud crash shook the Temple, making rubble crash down in front of the Door of Time, separating Impa, Rauru and Darunia from the other five.
"IMPA!!! RAURU, DARUNIA!!!" Zelda shouted as Link bravely tried to remove some of the rubble, but it was too heavy for him to lift at the time, right before Nabooru pulled the young hero out of harm's way as another bit of rubble came down.
"Don't worry about us, just grab the treasures and get out of here! We'll protect the Master Sword with the best of our abilities! Nabooru, watch over the children, please!" Impa pleaded.
"I will. We'll come back for you, we swear!" Nabooru said, nodding.
Being forced to flee, the group grabbed the treasures. Link held Goron's Ruby, Ruto took Zora's Sapphire, Saria held Kokiri's Emerald and Zelda tucked away the Royal Family's treasure, the Ocarina Of Time, away. The five rushed back into the battle field, avoiding the mines (Thanks to Link donning the Lens of Truth) and rushing into Hyrule Field, which was littered with enormous pools of blood and piles of severed, burned and mutilated bodies of both armies, although the Army of Darkness was winning! Spotting a secret grotto which was opened through one of the explosions from one of Goron's bombs, Link, Saria, Zelda, Ruto and Nabooru rushed to it, just before a big explosion rocked the area. As the five looked in the direction of the source of the explosion, they gasped at the sight of a ruined and burning building. The Temple of Time had been destroyed! Stepping back, Link slipped and fell in the secret hole, soon joined by Saria, Zelda, Ruto and Nabooru. Majora and Agahnim saw this.
"Well, well, looks like five of them went into hiding..." Majora said, nodding as he oversaw the scene.
"No matter. I am already preparing a surprise for them, should they come after the Master Sword and their friends." Agahnim said.
"Good. I'll give you the time you need while I send the five on a lovely trip, ghehehehehe.... " Majora said, after which he begins to shake the head, the mask vibrating the cursed energy from it, directed to the grotto…

Inside the grotto, Link, Saria, Zelda, Ruto and Nabooru sat down together, catching their breath from all the running.
"Well, at least they won't be able to get the Master Sword now, but our friends..." Link said, expressing his concern over the others who are trapped inside the ruins of the Temple of Time.
"I'm sure Darunia has found a way to keep them out of harm's way..." Zelda said.
"But we can't get out yet... the enemy may be looking for us..." Saria said.
"This is madness..." Ruto said, looking said, prompting Link and Saria to try to comfort her.
"Hey, did I hear the wall just growl?!" Nabooru asked, staring at the wall behind the chest present.
As the five looked in the direction of the wall at the far side of the exit, right where they were, they noticed it began to wobble a bit, as if someone was making a portal there.
"I don't like the feel of this..."Nabooru said.
"It must be some kind of magic that's causing this." Zelda said.
Just then as Link wanted to grab his sword, a part of the wall suddenly sprang forward as if stretching out... forming itself into the appearance of the Like-Like creature. The eyes of the group standing in front of it widened in horror. This was the only momentum it needed, as the creature suddenly sprung forward, with its black maw at the top forward, engulfing Link, Saria, Zelda, Ruto and Nabooru in one go. Their muffled screams inside fell to deaf men's ears as the creature lifted up and swallowed the five in a big *GULP*, sending them through a portal in the process right before it retracted itself, the wall returning then to normal as if nothing happened. Clearly the magic of Majora was twisted enough to make it possible…

A set of five screams were heard in a vast area of black space as Link, Saria, Zelda, Ruto and Nabooru fell down into what appeared to be a vast abyss of black space. Then the five felt as if they were crashing through something, before being suddenly halted in the fall. But as they crashed through something, the force was enough to knock them out, leaving them unconscious in the process. They also dropped most of their items on the ground because of the sudden crash and the halting, but nothing broke. Aside from that, they were alone in the room, which was lit by only two torches…

Meanwhile, back in Hyrule, the Seal of the Six Sages broke, which caused Agahnim to transform in his normal state: The Evil King of Darkness: Ganondorf.
" Finally, Hyrule shall be ours... and after Hyrule comes the World..." Ganondorf said, laughing maniacally as he would be able to get rid of Link and the Sages very soon.