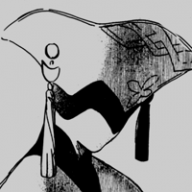 Joined

Sep 3, 2015
Messages

11,553
Location
Hello all, 
This competition will be a new spin to the first Writing Competition. Following a similar path of the Redraw Challenge made by ShineCero, the Rewrite Challenge is for those who are artistic with words rather than drawings. And just like the Redraw Competitions, there will be two types of Writing Competitions: The Rewrite Challenge and The Creative Writing Challenge. The rules for the Rewrite Challenge are very simple:  
With the given picture, rewrite it as you see fit. You write whatever you feel/pops in your head the moment you see it. It can be anything as long as it relates to the photo in some way.
No more than 800 words. (About 2-3 paragraphs max.)
The hardest rule, frankly, is the word count. You can be as creative as possible and have no limitations except for how much you can write. The ultimate goal is to get your point across with the correct usage of words and pacing. It helped me a ton so I wish to share it with you guys and see what you take from it. I understand the rules are very open-ended, so below I have added a Q&A to help those burning questions.
Once you complete your piece, post it in the thread to enter. You will only have 14 days (ending on December 25th on 12 AM PDT/ 3 AM EST / 9 AM CET / 3 PM MYT!!) to submit it. There will be no extension, so get it done by that date. 
​
Our first entry will be this lovely picture of Johan Liebert from the show, Monster.  
As mentioned above, you can write about whatever comes to mind. Take this one picture/character and do whatever you think leads up to the scene or what happened right after. There are no limits. Just remember to involve the name of this character in your story and make it no more than 800 words. You can write this directly on Boogaloo or on MS Word then Copy/Paste it as your reply. 
Q: Do I need to know the character/anime in order to participate?
A: No. You do not need to know the character/anime. 

Q: How do I even start?
A: Look for things that give you hints and ideas such as facial expressions, clothing, surroundings, etc. If you believe the expression is sad, write about something depressing that happens to this character. If you see a mountain in the background, use that to set the area and work from there.

Q: What if I'm wrong?
A: Your imagination is never wrong.

Q: Can I add my own character(s)?
A: Yes, as long as you keep the main focus of what is being asked. 

Q: Can my OC fall in love with the character?
A: Yes. Think of this competition as glorified Fanfiction with the given character. 

Q: Is there a theme/Genre?
A: No. You can make a romance, drama, thriller, etc, of whatever you see, even if you don't know the character.

Q: What is the point of this competition?
A: To hopefully expand your creativity and not be scared to literally write the first thing you think up. I think it's interesting to see what other people think, even if they are completely off.
I'll add more questions if they are frequently asked. So far, let's try it out and see what you guys can think up! Don't be scared and jump in to see what you can create. It will be very interesting to read what you take from a single character/image. If you have any questions, please PM me for clarification!
This is a challenge to all those writers and to those who wish to better their writing capabilities. One way people learn to be creative is from being restricted, believe it or not. When you have a set of obstacles set before you, the human mind tends to think up crafty and creative ways to overcome them. This challenge is here to help those who wish to write better as well as to expand creativity. Writing is like a diamond; there is no such thing as 'bad writing', it just needs to be polished in order to shine.