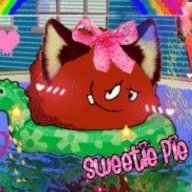 Joined

Sep 3, 2015
Posts

12,012
Location
Website
Want to send feedback about my story, The 10th Floor!? Send it here!
[Footage of me receiving your comments (envelope above) from my grave aka my inbox), circa unknown]​
Now let's get down to the meat and potatoes.​
1) Imma hook you up with a template you can use to make ya comments and critiques. Feel free to not use it, I just think it helps people make their points a bit more obvious to me.​
2) Keep it short and sweet, and elaborate only if you feel you need to explain your more specific points. Just avoid text walls if you can make your point in like... a paragraph or less, rule of thumb.​
3) I don't personally find the 5-star rating to be actually useful. If you must use one to sum up your feelings about the chapter, then feel free to use the 1-10 scale or a "Poor to Excellent" scale.​
Template:​
Topic/Chapter:​
Negatives:​
Positives:​
General comments/comments about syntax or grammar structure:​
Questions:​
I'll be replying to anything I feel requires it. This may take me some time though, depending on how long your post is. I'll be using the quote function.​