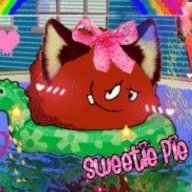 Joined

Sep 3, 2015
Messages

12,076
Location
REDRAW SERIES - CHALLENGE #9​
The Bob Ross Art Series is an art-based competition that attempts to bring out the maximum potential of all artists in the medium. Exclusive to the Art Garden, all artists can participate in the Bob Ross Series to display their works, earn awesome awards and have their works posted on Twitter in a big picture compilation for exposure (For previous competitions, simply search under the hashtag
#BGCRedraw
!). The Redraw Challenge aims to challenge your ability to redraw a scene from an animated show, either closely to its style or in your own style.
Our most recent challenge was part of the Super Redraw series, but this one will be a more festive challenge that matches with the season for a little holiday cheer before the New Year comes crashing in. 
Your challenge will be...
Frosty the Snowman!
Based off a popular song of the same name by the people who wrote Rudolph the Red-Nosed Reindeer, Frosty is a friendly snowman brought to life by a magical top hat! Since the 1970s, he's been one of the most popular mascots for holiday television specials that brought Christmas joy and whimsy to American children for decades. If you didn't have him as part of the 20th century relics from your childhood, maybe drawing this friend-shaped snowman will make you a fan!

[align=center]Starting from today, December 11, you will have until December 25th [12 AM PDT/ 3 AM EST / 9 AM CET / 3 PM MYT] to submit your redraw. There will be no extension, so make sure you get him done and post it by then!​
NOTE: You have the creative liberty to change things up in your redraw if you desire, as long it's at least recognizably a version of the original.
To enter, please post your finished work in this thread once you complete it. 
You will only have 14 days (ending on the night of December 25th on 12 AM PDT/ 3 AM EST / 9 AM CET / 3 PM MYT) to submit it
. You can use anything in your disposal for this challenge to create your piece. If you're using digital drawing, make sure your work has an
aspect ratio of 16:9 (1920x1080, 3840x2160, etc.). If you're using traditional work, you can deviate from the aspect ratio.
Please use IMGUR for uploading your artwork!​
[/align]

 Most importantly, I want you to have fun and enjoy the Holidays if you celebrate any in particular!