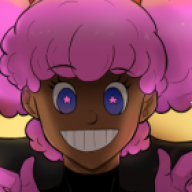 The Strongest
ADMINISTRATOR
Joined

Sep 3, 2015
Posts

8,222
Location
Pronouns

He/Him
Premise: Goku woke up in a strange new world and have no idea how he got there. Before he can ponder on his whereabouts, he looked up at the screen and witnessed the battle of the lifetime between the Breakers and Doctor Victor Von Doom. His mind was full of thoughts, thoughts that he doesn't recall, yet, at the same time, oddly familiar with them. He stood up and venture on his whereabouts and finally finding a new life in this new world he entered.

This is a short story, composed of five chapters, centered around Goku's life during the three years before the Coin Hunter arc of the story and how he ended up joining the Detective Agency. As usual, this is canon to Reality Vortex and will contain slight corrections on things (and slight retcons). 

First chapter will be released on Monday, 12/14.