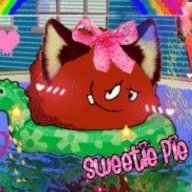 Joined

Sep 3, 2015
Posts

12,012
Location
Website
So basically, I just shitpost and don't have a real niche for my channel. I just do goofs when I feel like it. Sometimes I'll post on the Boogaloo Channel now that we have that going, but all the stuff I have is pretty old now that I think about it. Probably because I don't do much besides film things in my room with my smartphone. 
​
I don't have any fancy editing or capture software either, but I'm looking into a free screen-recorder one for the computer that I particularly liked. Windows Live Movie Maker will do for now while I look into some decent video editors that don't cost me anything (I'm only for free stuff ok)
 I'll post my most recent and go down from there.
Made this today for testing and goofs. 
[video=youtube]
For context: When I was about 6 or 7, I took the masterball and caught a damn Caterpie with it because I didn't believe that it would catch anything without fail. For the decade+ I've left that cartridge untouched this Butterfree has sat in there watching. And waiting. 
Didn't have the heart to release it so I've transferred this baggage with me to my Diamond copy. It haunts me.
Pokemon - VS Sabrina (I actually haven't played any more of this because of how underleveled my pokemon are, so I haven't battled anyone past her or Lt. Surge).
I'm v self conscious abt my voice so I definitely sound like a guy who hasn't had his voice deepen yet imho
[video=youtube]
Some more goofs
[video=youtube]
My legacy....
[video=youtube]
[video=youtube]
[video=youtube]
https://www.youtube.com/watch?v=q0XKFKbc2IA[/video]