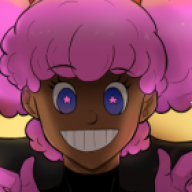 The Strongest
ADMINISTRATOR
Joined

Sep 3, 2015
Posts

8,222
Location
Pronouns

He/Him
Mecha Evolution ​
Premise: A group of college students was going on a field-trip as required for pick out their majors once they finished two years of their college. However, along the way to the site, a tragedy struck.
The group of college students wake up and find themselves in another world, different from their original home. A strange being appeared before them, stating that their deaths had be halted temporarily—but in order to return to life and go back to their original world, the strange being asked them to save his world from destruction, but they are the most compatible ones who unleashed "Mecha Evolution".
Thus, they are task to travel around the world and defeat "Gods", including defeating their leader, Malvada, to restore freedom and liberty for all—as they get stronger and unlock more transformation to return their original world and go back to their normal lives.
Now that BoogaVerse is in the process of rebooting (and now I have much more freedom here), I'm finally able to freely make this idea I had for years. So I want to see if anyone has any interest. 
Note: You don't pilot mechas. Your character becomes one. :wink: