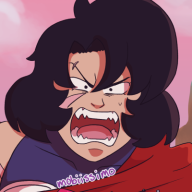 Joined

Jan 6, 2016
Posts

720
Location
Hey guys! Lately I've been thinking about Bage. He's been around for a while (and some of y'all know just how long that while has been
) and recently I've been thinking of a way to change it up, which brings me to this point. 
With the whole deal of separate universes and the tournaments bringing them together,  in dragon ball super I'm wondering if it would be possible for a person from one universe be able to live in a completely different universe. Like say, Bage being from universe 6 and moving to universe 7 to be with Panich. :teehee:
Of course, I know that something similar happened with Hit traveling to universe 7 or Champa wanting to used the super dragon balls to swap the earths and such, but I wanted to gage my peers opinions on something like this. Would something like that have weird space consequences? Would something like that only be possible with the super dragon balls? What do you all think?