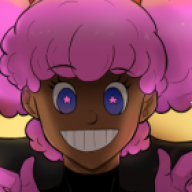 The Strongest
ADMINISTRATOR
Joined

Sep 3, 2015
Posts

8,222
Location
Pronouns

He/Him
I had this thought come up when I was watching an anime called Dr. Stone that aired on Adult Swim's Toonami. The premise is simple: humanity was turned into stones for thousands of years until eventually, two of our main protagonists, Senku and Taiju, awaken from their slumber to bring everyone back again. Senku is an intelligent one, who constantly used scientific terminologies in his conversation daily when talking with other characters. By comparison, Taiju is dumb, but rather have brute strength.

Yet, whenever Senku speaks to other characters, the show double downs on his intellect constantly. Whenever he speaks and other characters is completely unable to understand his statements, Senku must dumb it down to explain the character again—when most of the things he said is usually basic knowledge for anyone with a high school education.

For example, in one scene, when Taiju did not understand Senku's explanation of why they would need to collect seashells, he stops himself, calls him an idiot and explains it again simpler this time around. Essentially, falling into the whole "um, in English please?" that often-plagued western works whenever an intelligence character say something that most people in high school would know.

So, this brings back to the topic question at hand. How exactly does one write a character that's supposedly high in intelligence? Is it actually feasible? Can a character be intelligence, or rather, simply good at certain aspects? For example, a character excels in making cars from the ground up, but when it comes to computers and medical devices, his expertise in engineering cars must not help him in this situation. What are the pitfalls that writers do that pushed themselves into a corner in terms of writing, well, smart characters?